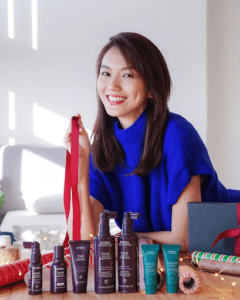 Which beauty advice will suit your face's diamond shape the best? Not to fear, keep reading to learn the ideal hairstyles for diamond facial shapes. These hairstyles have been modelled by some of our favourite celebrities and come highly recommended by stylists. Additionally, all the information regarding the diamond facial shape and beauty advice for accessories and makeup will be provided.
1. Characteristics of A Diamond Face Shape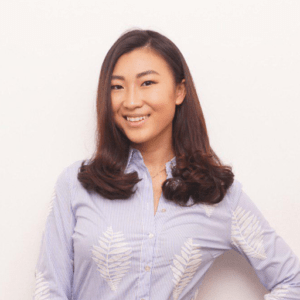 A diamond facial shape should shorten the face generally, balance out a narrow chin, and diminish more prominent cheekbones. A long face will appear slimmer thanks to straight bangs and sides. Cuts, styles, and cosmetics must emphasise the limited and full characteristics that give diamond face shapes their distinctive shape.
If your face is shaped like a diamond, you will notice the following characteristics:
Your face's length is more than its width.
The brow is slanted, and the jawline is around the same width.
The chin is pretty angular.
Diamond face shape's jawline is long and thin, tapering to a point.
Cheekbones are pronounced and pointed, which are the broadest part of your face.
All of these qualities come together to create a gorgeous face shape that closely resembles the shape of the gem it is named after! The diamond face shape can be improved, and its attractive features can be highlighted with the right hair and makeup.
2. Diamond Face Shapes' Hairstyles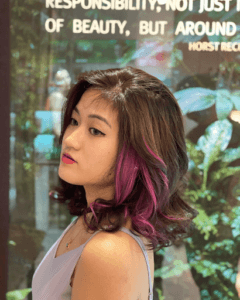 If your face is structured like a diamond, you may choose to alter it by notably lowering your high cheekbones and enhancing the width of your chin. Avoid, however, drawing attention to the angular and occasionally uneven hairline. Here are some ideas for making the most of a diamond face shape's best qualities. All have been suggested by Kelture, Singapore's leading hair salon.
2.1. Short hair for a diamond face shape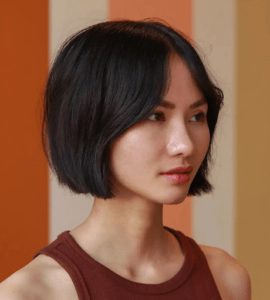 A gorgeous hairstyle for a diamond face shape is a shortcut that highlights your cheekbones. Layers wrapped around the cheeks to draw attention to them, and side-swept bangs to hide a small forehead while emphasising the cheekbones are included in this straight style.
Your facial shape is the thinnest at the base of your short haircut, so if you want it to look a little fuller, look for a design that emphasises curls past that point. This will give you a ton of width and size in the places you most need.
2.2 Pixie hairstyles for a diamond face shape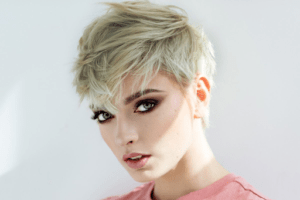 The ultimate fashion statement, this short bleached haircut for a diamond face shape beautifully draws attention to the top of your face and the area around your eyes to showcase the diamond facial shape. An ideal choice for those who want to stroke their hair is a ripped haircut with slanted bangs.
Short bangs were added to the pixie cut to conceal the hairline and enlarge the eye area. Short hairstyles enhance the best features of your face and look well on both young and older women. It won't matter if you try to hide your angular elements or have short hair, like the bixie. A romantic hairstyle is wispy with bangs and layered sides. The Long Pixie with eye-skimming bangs also conceals the small forehead of the diamond-shaped face and highlights the more prominent cheekbones. The hairdresser must be a true professional to create a fantastic form for thick, straight hair.
2.3 Bob haircuts for a diamond face shape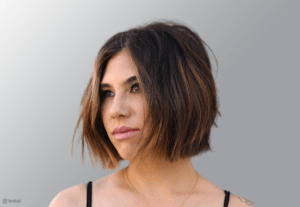 Whether it's a French bob, pixie bob (a bob and pixie mix), or blunt bob, this wedge cut is now one of the best for diamond facial shapes. A hairy tail will let your bangs fall to the side more quickly if you have thick hair. Worldwide wholesale hair providers report that bob hair extensions are one of their best-selling products. This haircut generates enormous profits for hair providers because it is stylish and never goes out of style. Although there are many other types and styles of hair extensions that hair suppliers can offer, bob hair is constantly famous.
For diamond-shaped features, short hairstyles emphasise them while detracting from their pointed chin. Separate your hair to one side rather than just below your chin if you want to show off a portion of your brow. A little angular and harsh haircut looks fantastic on a face with a diamond shape. Combine with little bangs to balance a cleft chin and cover a crooked hairline. The threads have been flat ironed, curled in various directions, and reinforced at the ends.
2.4 Mid-length hair for a diamond face shape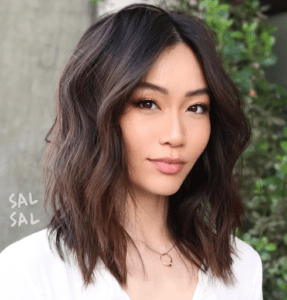 Back-length hair should be styled to emphasise its diamond shape by using straight, frizz-free strands and loose bangs to frame the face. Pair this style with a middle section of hair to finish the look.
2.5 Wolf cut hairstyles for a diamond face shape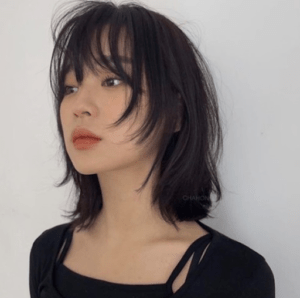 A wolf cut refers to a hairstyle that features choppy, layered cuts with textured ends and side-swept bangs. The style is often described as wild, edgy, and low-maintenance, and is meant to resemble the wild and untamed look of a wolf. The length of the hair can vary, ranging from short to medium, and the hair is usually styled with a messy, textured look. The wolf haircut is a popular choice for women who want a low-maintenance and edgy style that is both easy to wear and versatile.
This method lifts the style by arranging the hair to the side and holding it in place with bobby pins. This emphasises your cheekbones, the most significant part of your face, instead of your thin jawline and forehead. On a diamond-shaped face, shoulder-length haircuts like the wolf cut look fantastic. For the chin area, use many layers to get the desired result.
2.6 Long hair for a diamond face shape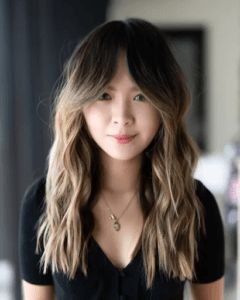 Why not use your curls to create a half-up, half-down hairstyle if you have much length to work with? This fantastic straight haircut also thins the face by adding volume at the roots at the back of your hair to ensure fullness across the top of your hairstyle and the bangs. To cover and smooth your forehead, swipe in a sideways motion.
2.7 Using curls and bangs together to create a diamond facial shape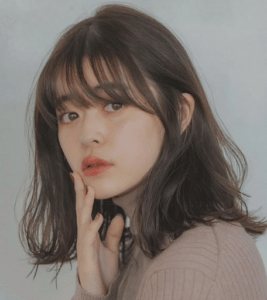 This amusing hairstyle involves putting a high ponytail in the middle of your head and adding curls with a curling iron to create interest. Make sure your long curls go halfway down your face, focusing on your cheekbones, to guarantee that this hairstyle flatters your diamond-shaped face.
Dress your long hair with chic tight bangs or face-hugging layers, and let it fall loosely over your shoulders. Sk bottleneck bangs can help you make the most of your diamond facial shape by optically lengthening your face.
2.8 Long, cut, & bangs for a diamond-shaped face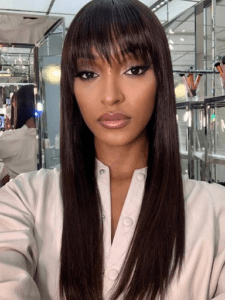 One of the best techniques hair stylists use to mould a client's features and provide the proper accents for a face with a diamond shape is layering. Add face-shaping accents and gently brush your hair's ends for a pleasing appearance. Try out your soft curls and loose bangs that highlight your eyes on your diamond-shaped face.
2.9 Long, wavy hairstyles for a diamond face shape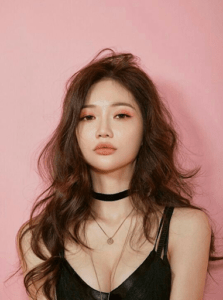 Long hair is rarely used to shape the face, but great waves and the perfect colour would surely help. Another crucial consideration when choosing a long hairstyle for a diamond face shape is layering.
Final Thoughts
With Kelture, you will not ever have to worry about losing your place in the ever-changing fashion trends. Our stylists are up to date and know exactly what is required for each customer. Rest assured that you will always be placed at the top most priority. What are you waiting for? Book an appointment with us now!