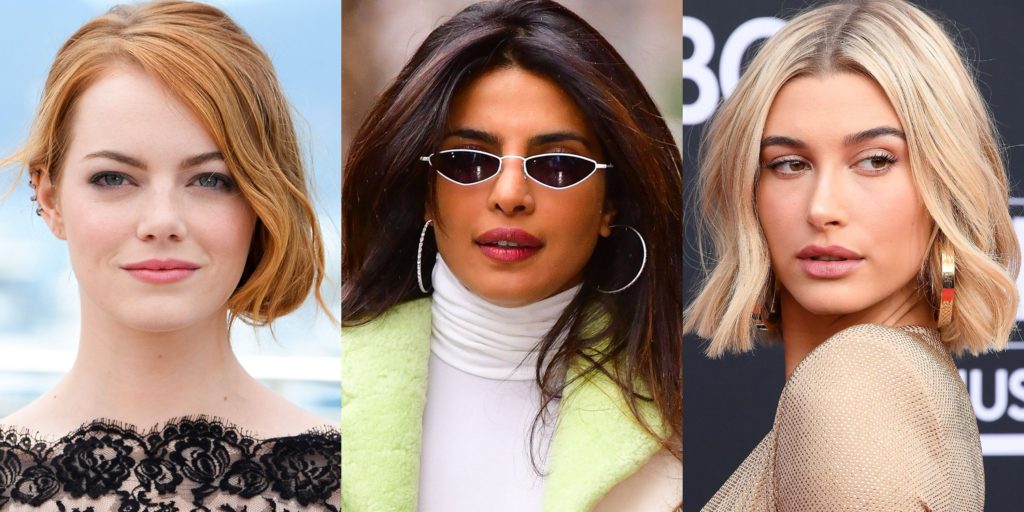 Having the right hair color makes such a big difference in how you look, which is why figuring out the best hair color for your skin tone is so important.
Except, for some reason it's a really confusing question to answer. Why?
Well, obviously if you aren't trained in color theory, you won't just magically know the most flattering hues for you.
But understanding the nuances of tone can mean the difference between choosing a good hair color and your most flattering one ever—and with a little crash course, it's not as difficult as you think. "It's all about placement, saturation, and what undertones in your skin you'd like to emphasize," says Roxie Darling, coloring guru at New York City's Hairstory. "The decision you and your colorists have to make is which color you would like to bring out in your face."
But it helps to have a basic knowledge of what cool tones and warm tones look like, as well as an understanding of your skin's coloring to begin with. Consider this your comprehensive, foolproof guide to finding the best hair color for every skin tone.
Determine your skin tone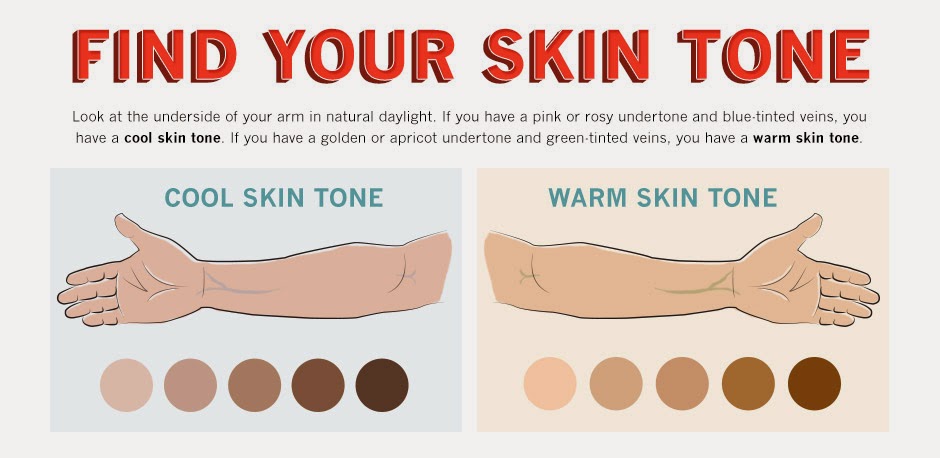 1) Check the color of your wrist veins
This is a quick way to determine your undertones if your veins are visible. Hold up your arm in the natural light and determine the predominant color.
Sometimes it can be hard to tell if your veins are green or blue, you may have a neutral skin tone. If you have an olive complexion, you likely fall into this category.
If your veins appear green, you have a warm skin tone.
If your veins appear blue or purple, you have a cool skin tone.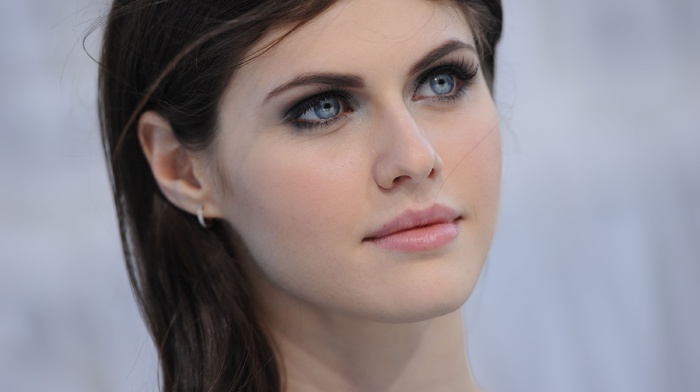 2) Look at your eye color
Your eye color can be a key to your undertones. Lighter eyes like blue and pale brown usually mean you have cool undertones, while gold flecks usually indicate warm undertones.
For example, ice blue eyes usually mean you have cool skin, while honey brown eyes usually mean you have warm skin.
3) Consider how your skin normally reacts to the sun
Do you tan easily? Do you burn or get freckles? The amount of melanin in your skin determines how it reacts to sun exposure and can help you determine your skin tone.
If you tan easily and rarely burn, you have more melanin and you likely have a warm or neutral skin tone.
If your skin burns and doesn't tan, you have less melanin and therefore a cooler skin tone.
Some women with very dark, ebony skin may not burn easily but still have a cool skin tone. Try a few more tests to figure out your undertone
4) Consider that you might have a neutral skin tone.
Some people have neither warm nor cool skin; they have a neutral skin tone. These skin tones have no obvious pink or yellow shades to their skin. Their veins are not obviously green or blue. People with neutral skin tones can wear any color.
Choosing a shade
After determining your skin tone, decide what shade will look best on your skin. If you have a neutral skin tone, you can pull off almost any shade.
Warm Tones
Dark browns, warm browns, chestnuts, rich golden browns, auburn, warm gold and red highlights, and golden blonde shades will look best on you.
Go for colors with a red orange or gold base; those will look good on you.
Avoid blue, violet, and ash based hair colors which will wash out your skin color.
Cool Tones
Try shiny raven-wing blacks, cool ash browns, or cool blondes in shades ranging from mink to platinum and icy white.
Avoid gold, yellow, red, and bronze tones in hair color. These warm tones have a tendency to make you look washed-out. You also may be able to wear many exciting bold, unnatural hair colors like lipstick red, cherry red, blue, and burgundies.
Factor in the shade of your skin
Do you have light, medium, or dark skin? This is important when determining what color hair is right for you.
With paler skin, lighter shades work. For light skin and warm tones, try butterscotch, strawberry blonde, or honey. For light skin and cool tones, try platinum, flaxen, or champagne blonde.
Medium skin provides more versatility. Medium skin and warm tones can go tawny blonde, golden caramel, or copper. Cool tones with medium skin should try ashy tones, such as sand, wheat blonde, and walnut brown.
Olive skin looks great with rich browns or earthy shades. Cool tones should try auburn or cinnamon, while warm tones can go with ebony brown and mocha.
For dark skin and cool tones, go for espresso and inky black. For dark skin and warm tones, try maple brown, mahogany, or toffee.
Decide what type of dye you want
If you are unsure about a color, try temporary dyes. Permanent and semi-permanent dyes are more long-lasting if you want color that will stick around for awhile. Check out our hair coloring guide!
Permanent hair color won't wash out and will allow you to go lighter. Going lighter will probably require bleach. It's harder to reverse permanent dye, and you will have to retouch the roots as your hair grows.
Semi-permanent hair color fades away with washes. It's great for highlighting, changing color tones in hair, adding depth, and covering grey. It cannot lighten the hair significantly.
Temporary hair color washes out within 25-30 washes. It's good for adding shiny, vibrant colors to hair in a darker or brighter color. It also allows you to change your hair tone. They can't lighten your hair.
So now that you've read this article, you should have a much better idea of which hair colors will work best for you. You may not pull it off the first time, but as you experiment with different colors over the years, you will definitely find a color that suits your personality and style!
Check out our articles and services at Kelture Aveda !