Everyone appreciates a good hair mask! They are highly beneficial to your hair because they are incredibly moisturizing and hydrating and packed with minerals, vitamins, antioxidants, and whatever else the hair mask is supposed to improve.
That being said, not all hair masks are equal, and many of the conventional hair masks on the market contain toxic chemical ingredients that will not only harm your hair but will also harm your body as a whole.
That is why it is essential to pick a hair mask that is natural and organic. Not only will the organic and natural alternative be better for your hair and scalp overall and produce better results, but it will also be safer for your skin and body.
You can make a variety of DIY hair masks at home using natural ingredients such as coconut oil, eggs, honey, or bananas.
If you buy a ready-made mask, choose one that is appropriate for your hair type and contains as few preservatives and chemicals as possible.
WHAT IS A HAIR MASK?
You've probably heard of or used a face mask. A hair mask, like a face mask, works to nourish and hydrate your skin while also improving the health and condition of your tresses.
A hair mask is a deep conditioning treatment for the hair. It contains more nourishing ingredients than your typical hair conditioner. Hair masks are designed for specific hair types and functions to infuse the hair shaft with much-needed nutrients, leaving your hair shiny, smooth, and strong.
A hair mask is essentially a high-powered conditioner. It functions similar to a conditioner but with additional benefits that are intended to be more intense and nourishing.
Hair masks hydrate dry hair and aid in the preservation of color in colored hair. The latter is synonymous with better hair, but it is also required to keep frizz at bay.
Ideally, you need to be aware of your specific hair type so that you can select the best kind of hair mask for the best results. There are hair masks explicitly designed for damaged, color-treated hair and hair masks that repair brittle hair strands. Deep conditioning treatments or intensive hair conditioners are other terms for hair masks.
What distinguishes them from instant conditioners is that the ingredients are typically more concentrated, and the mask is left on your hair for a more extended period of time, anywhere from 20 minutes to several hours.
NATURAL HAIR MASK YOU CAN DO AT HOME
We all have hair problems, whether breakage, dryness, flakes, frizz, or fading. Seasonal fluctuations, interior heat, outside elements, and hot hair tools, for example, are just a few of the factors that may contribute to these changes. Fortunately, you don't need to go shopping or add another beauty product to your Amazon cart: all you need are a few pantry staples to make a DIY. hair treatment to restore your tresses.
1. Avocado, egg, and olive oil mask
Damage to your hair can occur from a variety of sources, including the use of styling tools, the environment, hair dye, and others. The most exciting news is that it can be repaired.
Have you ever wondered why avocados are regarded as a necessary component of a well-balanced diet? This is because guacamole is a natural, nutritious fat-containing nearly 20 vitamins and minerals, including potassium and folate, which repairs damaged cells. And also vitamins C and E, which both promote hair growth. Avocados, in other words, add shine, hydrate, necessary supply vitamins and proteins, and even protect your hair from heat and daily wear.
Other experts advise using an olive oil and avocado mask. You can pack with omega-3 fatty acids, and this hair treatment gives your hair the ultimate strength and shine. It's also high in antioxidants, which aid in the fight against free radicals, making it ideal for city dwellers. Lastly, avocado-based masks help to rejuvenate and moisturize the scalp.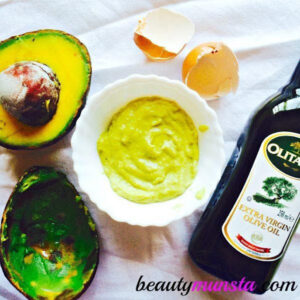 2. Lather on Coconut Oil
Based on your hair's needs, you can use coconut oil in a variety of ways. For example, if you're using it as a treatment to strengthen your hair, you can try a pre-shampoo application for 10 minutes. Use in place of conditioner for a deep moisturizing conditioner and apply from mid-shaft to ends to moisturize and de-frizz.
When applied directly to the scalp, coconut oil has an antimicrobial effect, which helps fight dandruff, unblock pores, and promote hair growth. Whatever method you use, melt the coconut oil by rubbing a small amount between your hands and evenly coating the scalp and strands of hair with a wide-toothed comb. Because coconut oil is heavy, use the appropriate amount for your hair texture. Use a teaspoon for fine hair and a tablespoon for thick hair.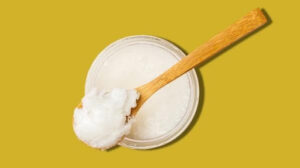 3. Milk and Honey Mask
If you have fine hair and are searching for a DIY hair mask to cure damage, you've discovered it in a milk and honey mixture. Honey appears to contain keratin, which helps strengthen the hair and prevent breakage caused by weak, brittle hair.
It also promotes cell regeneration for a healthier scalp and has anti-inflammatory characteristics that can soothe irritation. When combined with milk, which is high in proteins, amino acids, vitamin B12, iron, and zinc, the duo can help soften and support the structure of the hair.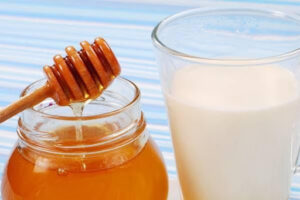 4. Banana and Olive Oil 
Bananas and olive oil are two ingredients you probably have in your kitchen that can do wonders for your hair.
Banana hydrates and moisturizes dull, damaged, dry hair because it's high in vitamins and minerals (like potassium) that can strengthen the hair and balance the scalp's pH. Olive oil is high in fats and vitamin E, which could also make hair look extra shiny and sleek and moisturize and heal the damage that causes breakage and split ends.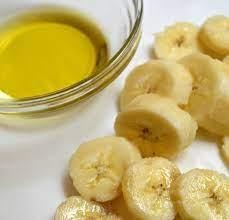 5. Brown Sugar and Coconut Oil Mask
Brown sugar is an amazing hair exfoliator that aids in removing dead skin cells from the scalp and any other residue buildup. Who knew that an ordinary baking ingredient could make your hair healthier.
The brown sugar granules will help exfoliate the scalp without being too harsh on your skin. This will clear the scalp of any flakiness and help reduce dandruff and itchiness. Because it penetrates deep into the follicles, coconut oil can stimulate hair growth and slow down hair loss. It also promotes scalp health, fighting lice and dandruff-like brown sugar. Furthermore, coconut oil moisturizes the hair, adds shine, and aids in the prevention of hair breakage and split ends, all of which can help hair grow longer.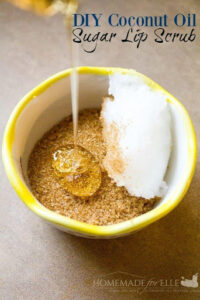 6. Yogurt
Experts agree that the composition of yogurt can aid in the prevention of frizz. We assure you that yogurt will help your frizz tremendously. Yogurt is bounty in lactic acid, which helps cure dull and damaged hair; therefore, it's a must-have.
The lactic acid in yogurt will give moisture to the hair, which helps repair damage and prevent frizziness. When the yogurt is rinsed away, it also helps to remove dead skin cells that can accumulate on the hair follicles. Yogurt can be mixed with a variety of other ingredients to achieve the desired effect. With coconut oil to get over with hair loss, honey to help with moisture retention, avocado to help bolster and shine the hair, or lemon to help stabilize the scalp's pH.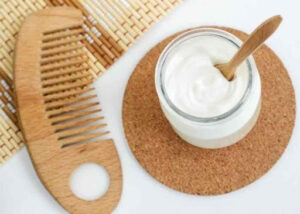 7. Olive Oil and Coconut Oil Mask
A mixture of coconut oil and olive oil can help to achieve a commercial-ready, high-gloss shine. Both are natural emollients that keep the hair hydrated so that it continues to remain smooth, soft, and shiny.
If you have dry ends, olive oil will coat them, making them feel smooth and look polished. Combine one-fourth cup olive oil and one tablespoon heated coconut oil in a small mixing bowl. The heat of the oil will open the hair cuticle, allowing for deeper penetration. In a shower cap, leave on the hair for 10 minutes before rinsing with warm water.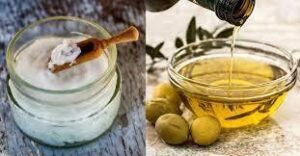 8. Eggs and lemon
If you use an extensive amount of dry shampoo, hairspray, and other styling products on your hair, you're probably experiencing scalp buildup. Clarifying shampoo may help, but a homemade hair mask made of eggs and lemon may be easier to make.
Egg whites are high in protein and vitamins that can strengthen damaged hair and remove buildup, making them best for oily hair and scalp health. Lemon can balance the scalp's pH, boost hair growth, and help reduce hair loss; it can also add shine and help reduce the egg smell that may linger in the hair. Combine one egg white and one lemon juice and apply to clean, dry hair and scalp.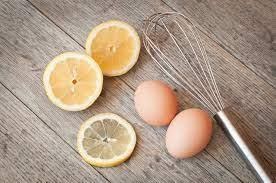 9. Apple Cider Vinegar
Apple cider vinegar can be beneficial to a variety of hair types. It works well as a detangler for long, fine hair. It can aid in the closure of the cuticle of color-treated hair, thereby reducing fading. It can also help control frizz, making it a popular treatment among those with curly and natural hair. It can even clear the hair follicle from debris and help reduce hair loss.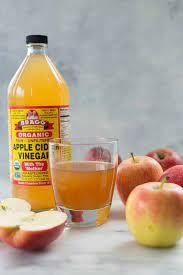 10. Coffee Hair Mask
Coffee not only gives you what you need to wake up in the morning (and not punch people in the face), but it also has numerous hair benefits. Caffeine stimulates hair growth, combats hair loss, improves blood flow, and exfoliates the scalp. So, while you're making your morning coffee, you might want to make this coffee hair mask at home as well.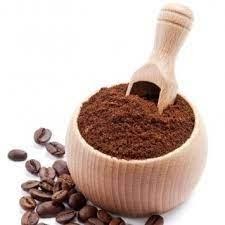 ORGANIC HAIR MASK YOU CAN BUY ONLINE OR IN ANY STORE
Dull, dry hair is the result of environmental pollution and various chemical hair treatments. These types of exposures can cause hair to become frizzy and depleted of nutrients. What is the solution? A natural hair mask. This type of mask provides your hair with the nutrients it requires. It also shields it from harm and fortifies it from within.
1. Olaplex Hair Perfector No. 3
Olaplex treatments is a concentrated treatment that is no exception. It's especially beneficial for people whose strands are not only dry but also damaged or chemically treated. It works by targeting and mending the precise disulfide connections that have been broken down in your hair. According to the directions, you should leave it in for at least 10 minutes, but Gould says she puts it in for 24 hours to let it work its magic.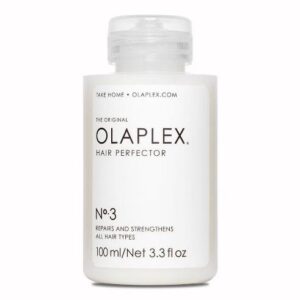 2. Bellisso Moroccan Argan Oil Hair Masque
Bellisso Moroccan Argan Oil Hair Masque strengthens and repairs over-processed, damaged hair. Did you know the mask is packed with natural vitamins and nutrients? Argan and jojoba oils, hydrolyzed keratin, and collagen protein are also included as ingredients that help nourish the hair. The hair is hydrated and smoothed as a result of the mask. Because it is completely natural and cruelty-free, this organic hair mask is suitable for all hair types.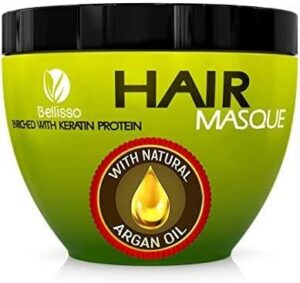 3. Pattern Beauty Intensive Conditioner
This recipe is ideal for extra-dense curls or tight, coily textures. It's the line's most moisturizing conditioner, with avocado oil, shea butter, and other heavy-hitter hydrators. Not to mention that this product is a great detangler that helps keep each hair strand's definition and structure after you rinse it out.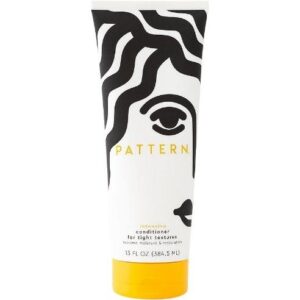 4. Calily Life Organic Moroccan Argan Oil 
The organic mask contains Moroccan argan oil that nourishes and rejuvenates hair. The mask is highly moisturizing and helps to repair dry, coarse, and damaged hair. It adds shine and silkiness to the hair.
The mask is organic and hypoallergenic, making it suitable for people with sensitive scalps. It is made without parabens. It replenishes the nutrients in the hair, making it healthier and thicker. The mask also softens and smoothes hair, making it easier to manage. It is suitable and best for all types of hair, including color-treated hair.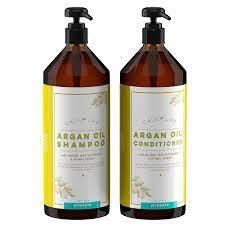 5. EcoLove Deep Conditioning Hair Mask
The EcoLove Deep Conditioning Hair Mask is designed for color-treated and dry hair. The mask includes organic ingredients such as dead sea extract, which nourishes and hydrates the hair. It also thoroughly cleanses the scalp.
It contains a one-of-a-kind combination of organic purple fruit and flower extracts, essential oils, antioxidants, and vitamins A and E. These ingredients aid in the replenishment of colored and dry hair. The mask nourishes and moisturizes the hair from root to tip. It also restores the natural texture and shine of the hair. It is free of harmful chemicals such as SLS, parabens, and petrochemicals. It's also cruelty-free and vegan.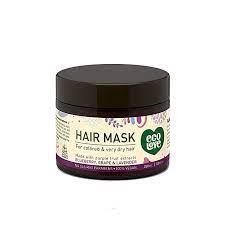 6. Nature Vital Hair Mask
The Natur Vital Hair Mask aids in the reshaping and softening of damaged hair. The mask is specifically designed and suitable for color-treated hair. It has henna extract and wheat germ oil in it. The henna in the mask helps to keep hair color vibrant. The mask also shines the hair.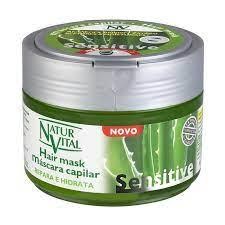 7. Organic Shop Hair Mask
The Organic Shop Hair Mask contains organic argan oil and amla. These ingredients are high in antioxidants and help to repair damaged hair. The mask also aids in the restoration and repair of hair. Argan oil contains essential fatty acids and vitamin E, which help to increase hair elasticity. It also revitalizes dull, lifeless hair.
The alma oil in the mask deeply conditions and shines the hair. The mask also protects against damage caused by styling or heat. It does not contain parabens or silicones. It's also cruelty-free and vegan.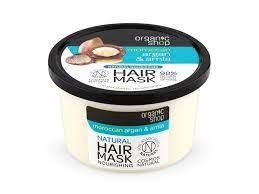 8. Arganicare Natural Hair Mask
The Arganicare Natural Hair Mask is a hair mask that nourishes and retexturizes. Organic castor and argan oils, which are high in omega-3 fatty acids, are used in the mask. These ingredients aid in the revitalization of dull, lifeless hair.The mask also improves the elasticity, manageability, and shine of the hair.
It is deeply moisturizing and promotes hair growth by improving the health of hair follicles. The mask protects against hair damage and aids in the repair of dry, stressed, and heat-styled hair. It is suitable and perfect for all types of hair, including color-treated hair. It is also appropriate for both men and women.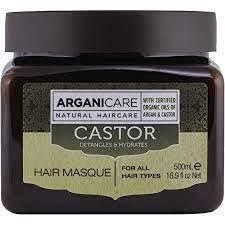 9. Novex Super Aloe Vera Hair Mask
The Novex Super Aloe Vera Hair Mask contains only the purest aloe vera from Brazil. The mask has an active moisturizing effect and effectively hydrates hair. It also contains hydromancy, an ingredient that acts on and strengthens hair fibers.
The hydromancy also gives the hair a lot of hydration. The mask is ideal for treating hair loss and treating dry hair. It is also great for volume control and improving the appearance of natural hair. The mask is suitable for all types of hair.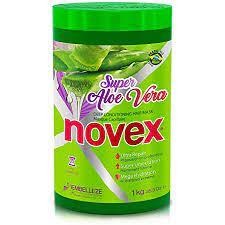 10. Juice Organics Repairing Hair Mask
The Juice Organics Repairing Hair Mask hydrates the hair. There are no petrochemical-derived ingredients in the mask's formulation. It is made up of ingredients that are high in vitamins, minerals, and essential fatty acids.
The mask contains hair-nourishing argan and jojoba oils. It also has aloe and coconut oil in it. The ingredients mentioned hydrate hair from root to tip and they also improve hair shine. The mask is also suitable for color-treated hair. Its borage seed oil nourishes hair that has been weakened by chemical treatment. The organic shea butter and vitamin B5 in the mask also helps to improve hair shine. The mask also aids in the fight against the harmful effects of free radicals.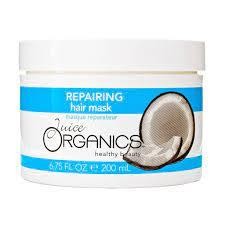 WHY IS IT IMPORTANT THAT YOU SHOULD GET A HAIR MASKS?
Hair masks can hydrate and nourish your hair. They're especially beneficial for hair that's dry, damaged, or frizzy. Some hair masks may even improve your scalp's health and increase the strength of your hair.
As opposed to instant conditioners, Hair masks, which only stay on your hair for a few minutes, stay on your hair for at least 20 minutes. Depending on your hair type and the ingredients, some masks can remain on your hair for several hours.
It makes your hair smooth and shiny and they can cover the damage but not wholly repair it. But masks can make your hair thicker by pumping in moisture, as well as stop damage in its tracks, preventing further breakage.
Deep conditioning is essential all year, but especially in the winter. Hair masks hydrate dry hair and aid in the preservation of color in colored hair. However, the best advantage is that they are like a mini-home spa; they can feel like a completely pampering treatment and make your hair look gorgeous!
They resemble a thick conditioning cream that is meant to be combed through the hair.
While a hair mask may appear to be similar to a conditioner at first glance, there are some significant differences between the two.
To start with, hair masks have a thicker texture. They provide a thick coating rather than easily spread over the hair. They are so thick because they contain a higher concentration of ingredients, which allows them to work so effectively.
HOW TO CHOOSE A HAIR MASK
The mask you select should be specifically designed to address the hair issues you are attempting to resolve.
Is this really important?
It does, in fact, do so. Some masks, for example, will contain a high concentration of protein to help strengthen hair. However, if your hair does not require this, you may end up making it look and feel drier.
So, how do you decide which mask to buy?
There are numerous masks on the market, as well as recipes for making masks at home. If you're looking for a mask (and would rather eat your avocados, egg whites, bananas, and honey than put them on your hair), look for one with high-quality ingredients like natural oils and butter. As with any product, look for one in the mid-price range to ensure you're getting a higher proportion of high-quality ingredients.
Here are a few pointers:
Dry/damaged/frizzy hair – hydrate and nourish your strands with a heavy, intensely moisturizing, and conditioning mask. Keratin-based hair masks can also help your hair heal.
Limp/Thin/Flat Hair – Use a protein-rich mask to add strength to your hair.
Curly Hair – Use a mask that contains a lot of natural oils, such as argan, avocado, and coconut, to smooth and define your curls.
Hair masks can be applied once a week, once a month, or as needed. Hair masks come in various forms: some are used in the shower or bath, while others can be worn overnight. However, make sure you don't sleep in a hair mask that isn't intended to be worn while sleeping. However, you do not need to use an overnight mask to reap the benefits.
If you want to get the right products for your hair, or maybe want it to get professionally done then Kelture Aveda Hair Salon located in Singapore and an organic hair salon Singapore is the perfect place for you! They offer the best hair mask Singapore that you will surely love! What are you waiting for? get the best scalp treatment Singapore!