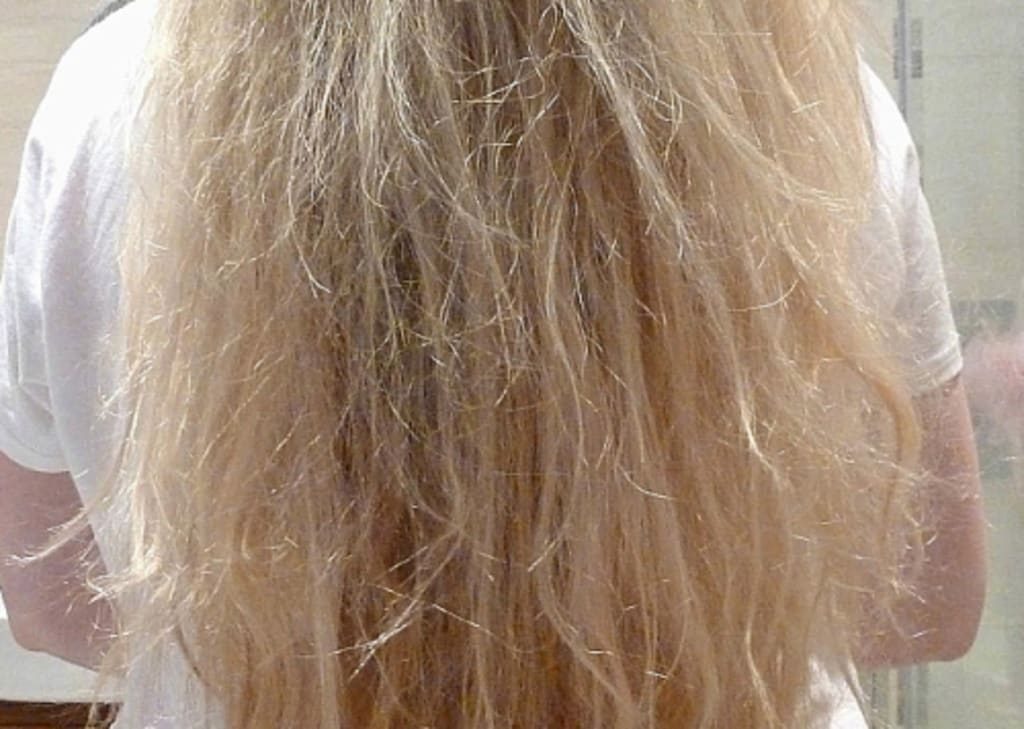 Maybe you found inspiration surfing social media, and decided to take your color into your own hands. Maybe you thought the online beauty gurus were overdoing it when they warned you against tackling a DIY blond dye job. Whatever the case, you decided to try your hand at going bleached blond without the right tools and knowledge . 
Once you washed your hair, you painfully realized what a huge mistake it was to try to get your hair to turn Marilyn-Monroe white all on your own. The color came out completely wrong, even though you made sure to take your time with it. It's stringy, dry, and it sort of looks like you deep-fried your hair.
Everybody makes mistakes when it comes to hair , so we are going to tell you how to undo them !
Use coconut oil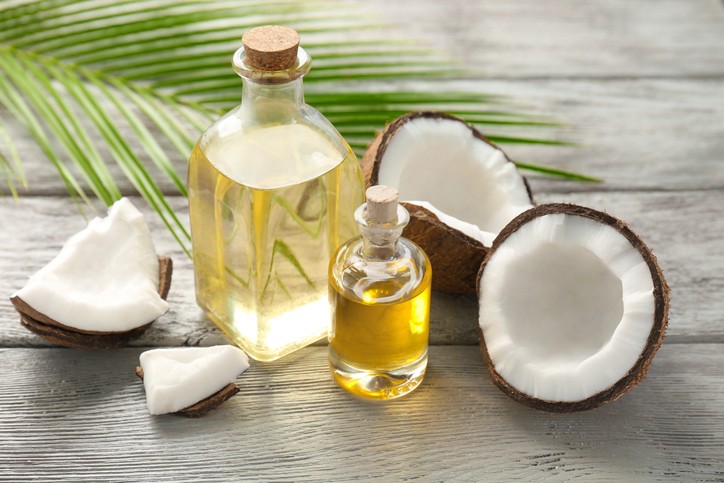 Coconut oil is full of anti-microbial properties that fight infections, including fungus. Lauric and fatty acids can also condition your scalp, which helps your hair to regrow. This natural butter has the power to strengthen your hair (even though it's been virtually destroyed) and give it that lush, shiny, manageable look you desperately need.
Coconut oil is actually is 100% fat and it's packed with a variety of vitamins, minerals, and other nutrients that will help nourish your hair back to health.
So instead of going for store-bought conditioners, try drowning your locks with coconut oil instead. Apply it on your entire hair as often as possible for at least a month. You'll see incredible results after the very first time you apply, but it'll take a month for your bleached hair to come back to life.
Try An Avocado Hair Mask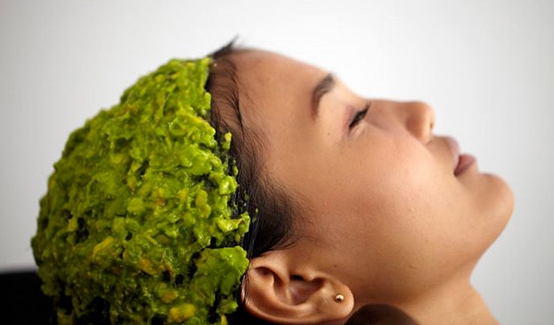 Hair masks are awesome because they can repair a lot of the horrible, horrible things we do to our hair (guilty as charged). You can create a homemade hair mask with just two tablespoons of avocado. Then, apply the delicious mix to your scalp and your hair and wrap it up with plastic. Now, it's time to sit back and relax , so go watch your Korean drama or something ! 
If you want to leave it for an entire hour, even better! Afterward, remove the plastic and rinse your hair with lukewarm water. Then apply conditioner as usual and rinse your hair again with cold water. This is an incredible way to moisturize your hair if it's all dried up after you color treated it or bleached it to bits.
Submerge your hair in argan oil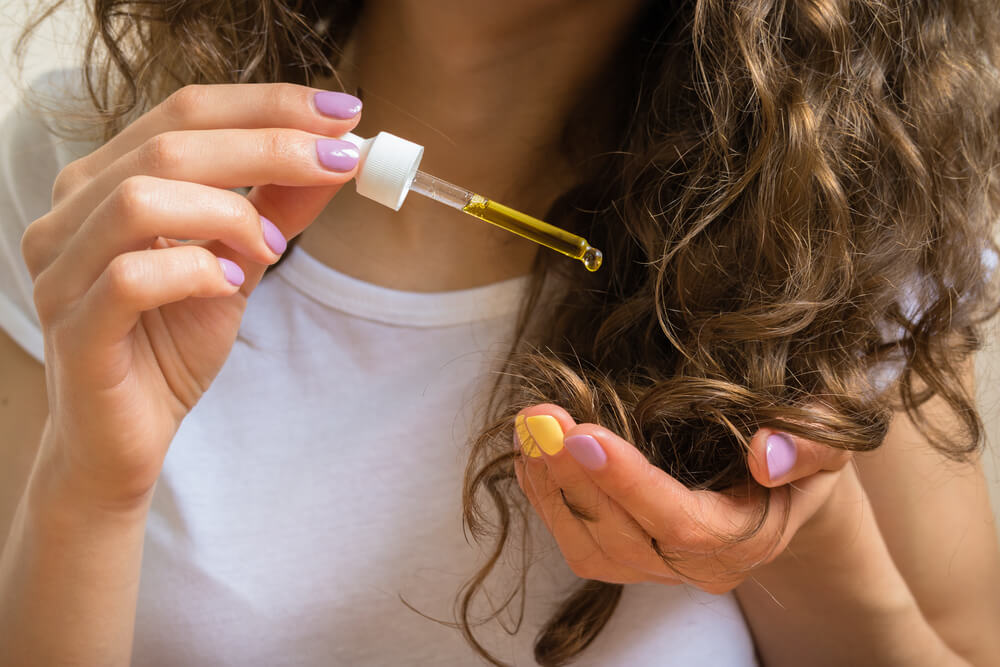 A little known fact is that you can actually restore your locks by submerging them in argan oil every chance you get. This type of oil is squeezed out of a nut that grows from the argan tree. It has healing and moisturizing properties that can help reverse the damage of bleached/damaged hair.
Argan oil contains Vitamin E, which is a key ingredient in any type of product that promises to rebuild the structure in your hair. It can stimulate your hair follicles so that your hair grows while providing moisture to the damaged hair you already have. Do keep in mind that argan oil is kind of heavy, so if you plan on applying some to your hair, make sure you don't have to go to work or hit the mall later on.
Don't wash your hair everyday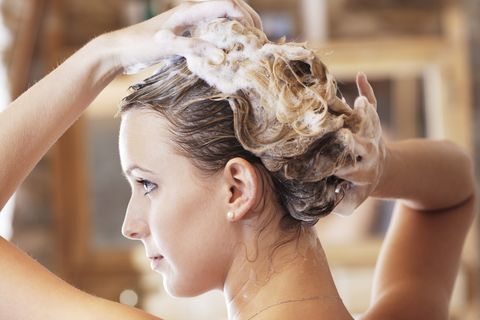 It's natural to assume that washing your hair every day is good for you because you're washing away sweat, build-up, grease, dandruff, and germs. But washing your hair every day actually gets rid of the natural oil that keeps it moisturized.
Try to wash your hair every two to three days instead. This will prevent your hair from getting all dried up. If you have to wash your hair, then try dry shampoos, which will keep your hair looking nice until your next wash.
But if you're serious about restoring bleached hair, avoid adding styling products to it besides good homemade oil/moisturizing masks .
Don't comb your hair until they are completely dry !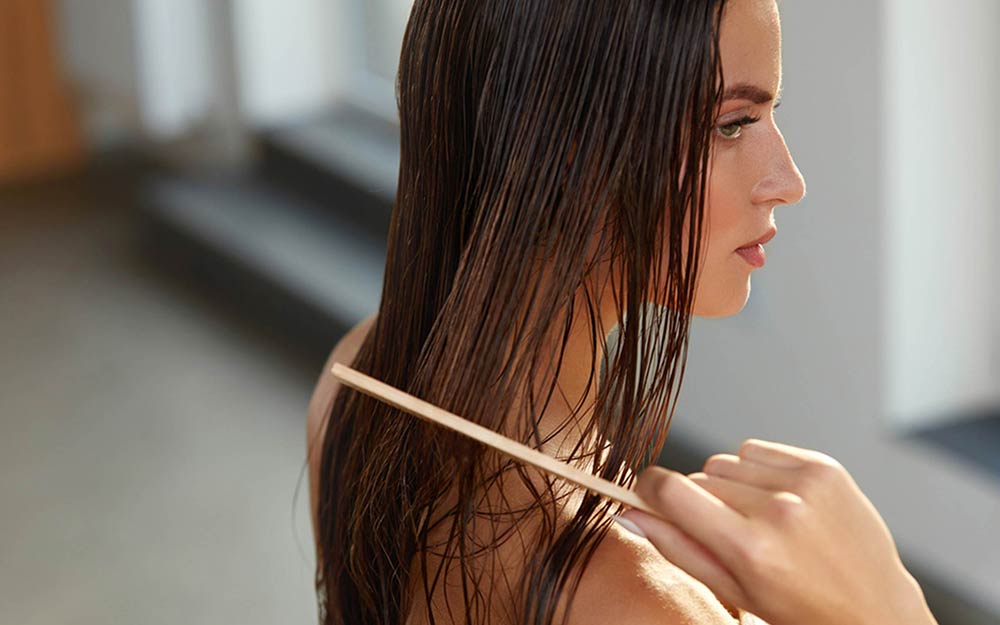 The obvious disadvantage of combing your hair when it's wet is that it promotes hair shrinkage. We all know it, but we can't help ourselves from combing our hair the second we step off the shower. That's a big no-no now that you're going on a healthy hair routine. Keep in mind that your hair is weaker when it's wet, so as you comb, you can break it or cause split ends to form.
So, you're better off just waiting for it to dry. But it is fine to dampen the hair a bit with some purified water or a few drops of essential oils like argan and almond oil. It won't cause too much damage. Nonetheless , try to refrain from playing around with your hair too much, if at all.
Blow Dry With A Cold-Air Setting or Air Dry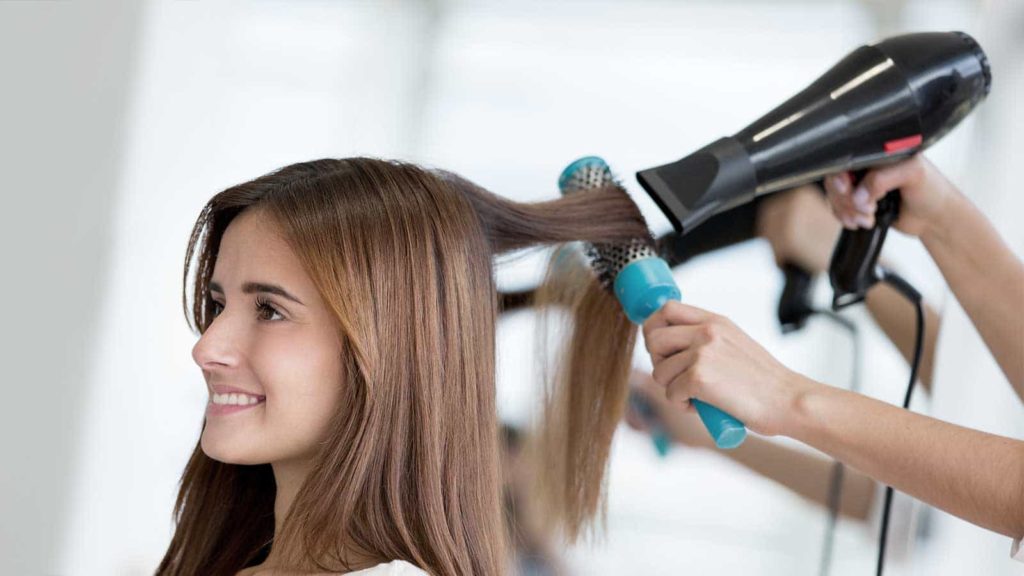 When your hair is damaged, the last thing you need is to deprive it of moisture. But if you use a blow dryer, that's exactly what you'll do.
The only thing that hot air does to your lovely locks is to dehydrate them even more.
So if you're pressed for time and need to leave the house in a rush, try using a dryer on a cold air setting to dry your bleached hair.
If you don't really need your hair to be dry right this second, then try doing other things while you're getting ready and just let your hair air dry on its own. The latter is definitely a better option because your hair has already been through way too much. Poor thing. Is there such a thing as hair therapy?
Add a little bit of Liquid Keratin
Hair masks and deep conditioners are only awesome when you have the time to use them and sit down at home, waiting 'til it's time to rinse them off. But this repairing treatment contains keratin- which can provide relief to bleached hair strands- and it stays in.
All you have to do is apply the repair spray to  the bleached hair and leave it in. Then comb through so you disperse the Keratin evenly. Afterward, style your hair the way you normally do. Now, is that easy or what?
Try using A Different Brand Of Hair Dye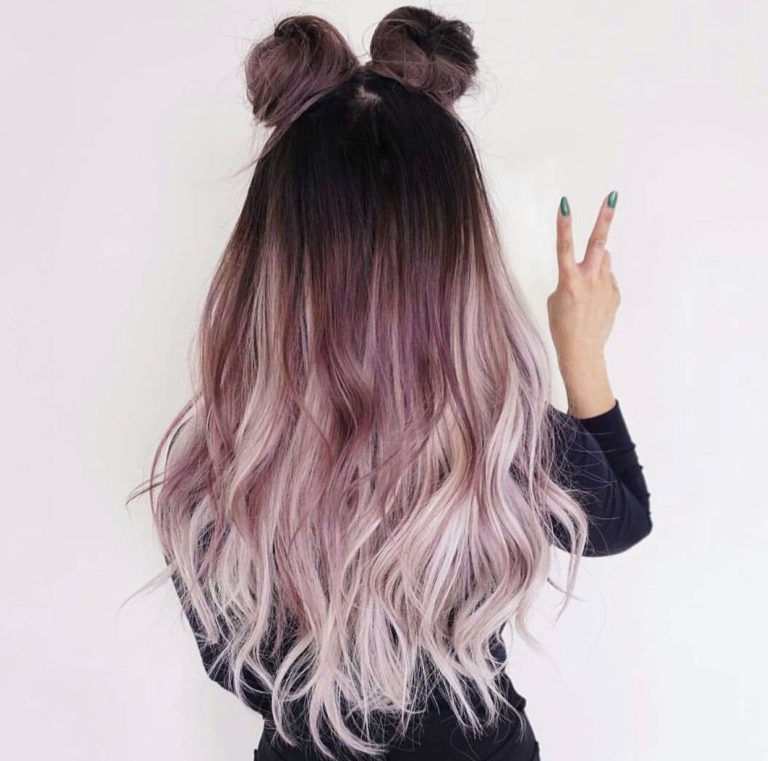 If your hair has gotten really damaged because of the cost-friendly brand of hair dye you've been using (can't blame you though!), you might want to consider switching to a new one. But manufacturers have different base platforms for their colors, which in turn gives you a different color if you choose the wrong one. So make sure to use a color chart to select the exact color you want. If you don't want to mess it up again, you might be better off going to a professional to have your hair colored.
If you opt to buy another hair color kit, you risk even further damage by reapplying until you get the color right. But as far as brands go, they all use chemical-laden ingredients that can be harsh to your hair, so tread carefully.
Avoid going to the swimming pool
Chlorinated water is not your hair's bestie. In fact, they've been frenemies for life! It will dry your hair out, and if you dyed your hair blonde, you're in deep trouble, sis! The chlorine tends to react to the dye that you used, which will cause your hair color to turn green.
If you have to go into the swimming pool and your hair is blonde, wear a swimming cap. Put on an SPF, chlorine-proof protector in your hair beforehand, too, especially if you go to the beach. The sun can make your hair frizzy and brittle, which will be a pain to detangle later on.
Consider cutting your hair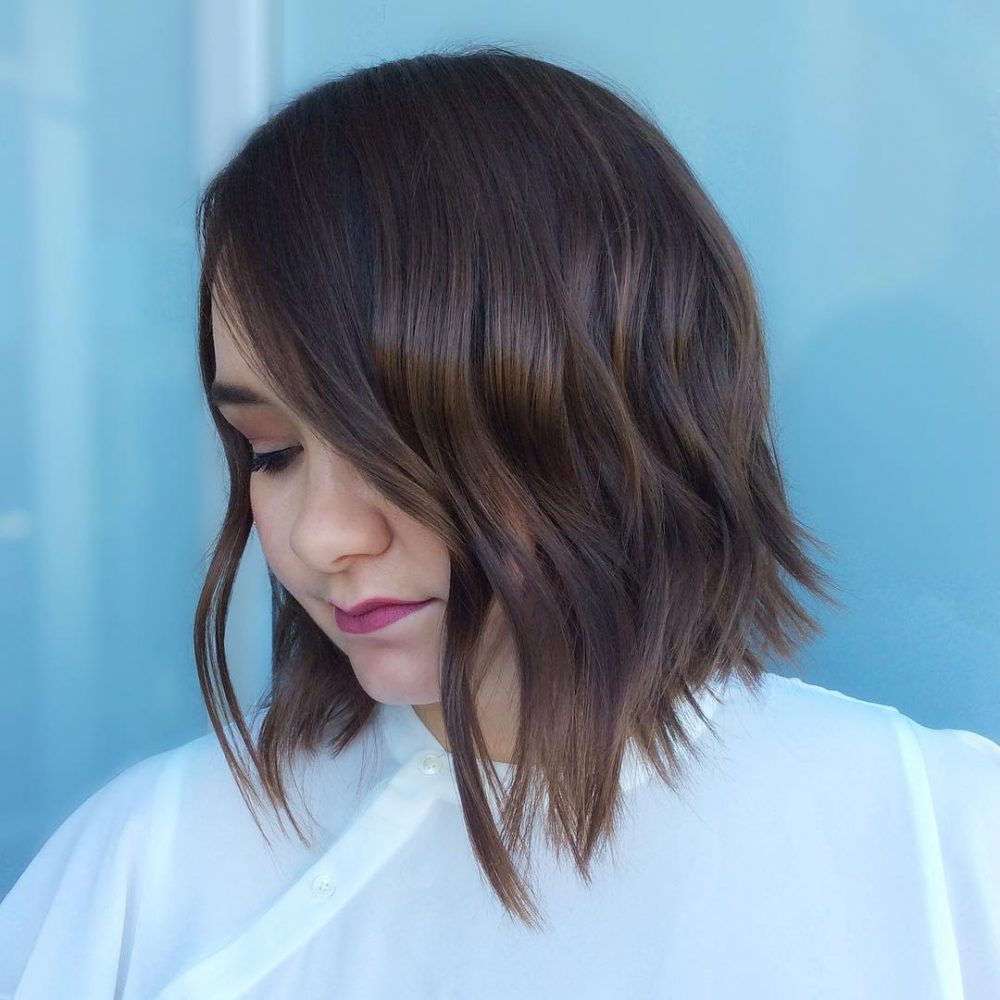 You probably don't want to hear this, but sometimes, you're better off not swimming against the current. There are only so many treatments you can apply to your hair, and if you don't feel like walking around with a ton of essential oils in your hair the entire summer, then you need to get rid of the areas that are damaged.
You don't need to chop it all of, but you do need to get rid of the areas that are completely kaput. At this point, your hair is probably already over-processed with bleach and hair dye, so you don't really have a lot to lose here… except the length. In most cases, the damage won't go away unless you chop your hair off and start all over.
Get deep conditioning masks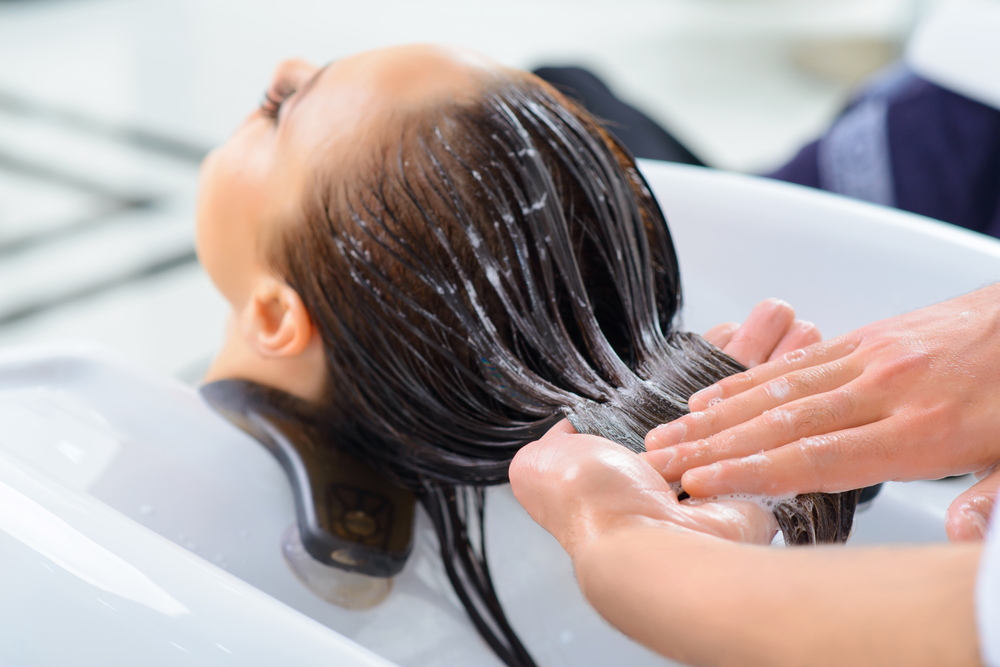 Deep conditioning masks contain low molecular-weight ingredients that are able to penetrate through the deepest layers of your hair strands. When you're out looking for a high-end or drugstore product, check to see that the deep condition mask contains argan oil and fatty acids. Healthy oils can restore moisture to your hair and make your strands look silky, radiant, and swoon-worthy.
Conditioning masks will also help to rebalance your scalp while continuing to strengthen and improve your hair's elasticity, too. If you plan on detoxifying your hair, you'll need to find a mask that's sulfate-free and full of fatty acids.
Let time heal the wounds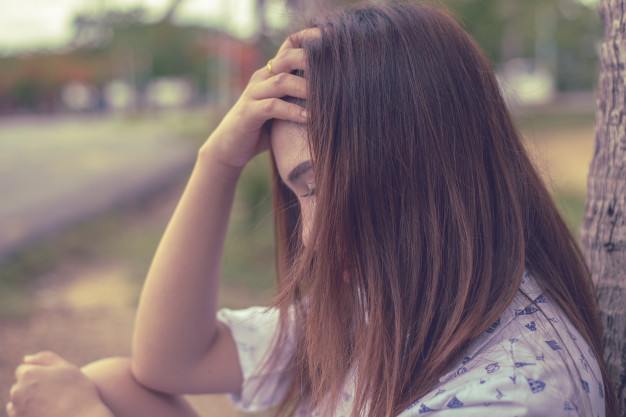 Sometimes the best thing that you can do to your hair when it's badly damaged is to leave it alone and allow time to heal it. Remember that once you've bleached and dyed, the chemical makeup of your hair will be different for a long time, as you've essentially stripped the external layer of your hair.
The only real way your bleached hair is going to return to its healthy state again is to allow it to grow. But of course, if you simply can't wait, you can continue using hair masks to give your hair the nourishment and moisture it so desperately needs. And hey, it may be the right time to start playing around with wigs while your hair grows back- so there's always a silver lining, right?