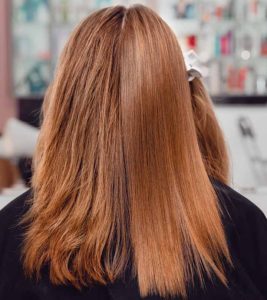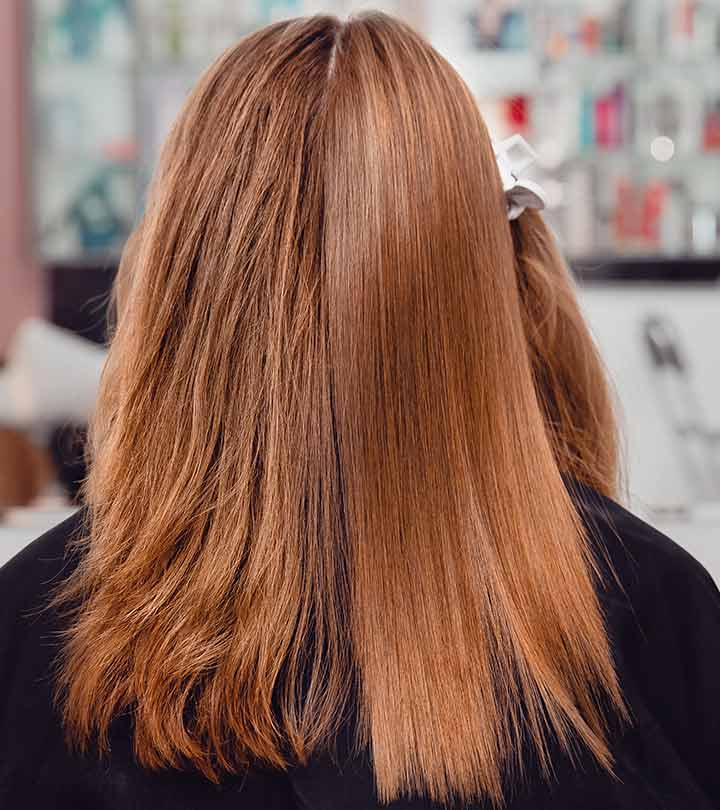 Keratin treatment is a common name for various treatments that smooth out and repair your hair. The two main types are traditional keratin treatments, commonly known as a Brazillian blowout which straightens your hair out or smoothing treatments like Goldwell Kerasilk which smooth the hair and adds shine without disrupting the hair's texture. The stylist can customize a blend of the formula depending on your needs.
Traditional keratin treatment coats your hair in a formaldehyde-releasing solution for 20 minutes before blow-drying and flat ironing it. This straightens out your hair texture and eliminates frizz for about three months.
Smoothing keratin treatment is formaldehyde-free and deeply permeates into the cortex of your hair, rather than sit outside to smooth it. While it may sound similar, the potency of this treatment is lesser as it lacks formaldehyde so it won't straighten your hair but it lasts much longer, from around four to six months.
What demerits does it have?
To straighten out hair, you'd have to use potentially dangerous chemicals and formaldehyde. Formaldehyde, according to the EPA, is a carcinogen that might cause respiratory problems after constant exposure and even in formaldehyde-free options, it might still be present as it's a gas that's the product of multiple chemicals being exposed to heat. However, the risk is lessened significantly if you do it up to three times a year and it is done in a well-ventilated salon.
Other than safety, once you've done the treatment, you shouldn't expose your hair to water, neither should you bend it by clipping it or folding it into a ponytail. If your hair is colored, there's a small chance of minimal fading afterward but experts claim that it's uncommon and you'll only experience a very slight lightening. This is due to using a clarifying shampoo to remove residue from your hair before the treatment and it may also remove some color.
But ultimately, it's best to talk to your stylist and explore each option to see which is best for you and your hair.