Haircuts, like clothes, aren't one-size-fits-all. But, unlike your clothes, you can't wash a bad haircut after a worse day at work. You would rather not skimp on a good, on-time haircut, and it's better to save money on a new dress or shirt. No one will even notice if you're wearing a trendy cut.
Although hair styling is essential, it is frequently secondary because even the messiest hairstyles require proper grooming. This means you need to have a quality cut with shape and texture, and it is often time-consuming.
We get haircuts at critical junctures in our lives: after breakups, before new jobs, and after a year of being cooped up at home. After a year like 2021, we are eager to usher in change on all fronts, beginning with a new haircut.
That's why, before you go under the barber's chair, it's essential to know which styles are best suited to your face shape. After all, an extra inch here or there, or a smattering of facial hair there, can make a big difference.
In the absence of red carpets and other traditional sources of hair inspiration, we're seeing an emergence of retro hairstyles like shags, curtain bangs, and even mullets (as seen on Miley Cyrus and Zendaya).
If that's too much change for you, you can always go with a single-length cut or long, blended bangs. Styles that require very little maintenance and will surely grow out nicely.
Check out these 35 trendy haircuts that go well with your face shape!
HOW TO FIGURE OUT YOUR FACE SHAPE?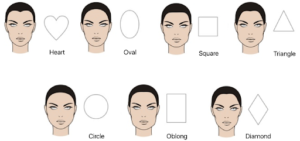 1. Oval
The length of the face is greater than the width of your cheekbones. And the width of the forehead is greater than the width of your jawline. The jaw angle is rounded rather than sharp.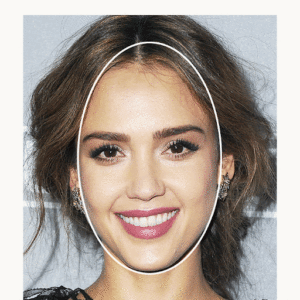 2. Rectangle
The face length is the most critical measurement. The size of the forehead, cheekbones, and jawline are all comparable.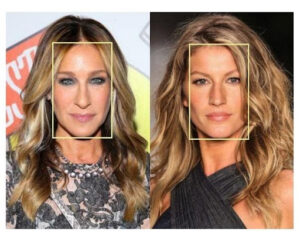 3. Triangular
The jawline is more prominent than the cheekbones, which are larger than the forehead.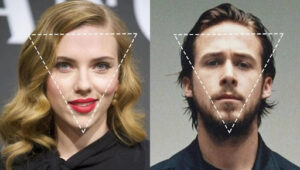 4. Round
Cheekbones and face length are the same length. They are larger than the forehead and jawline, which are both of the same size. The jaw angle is gentle and much less defined.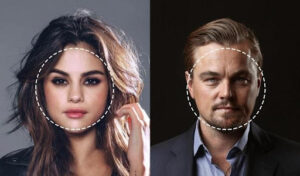 5. Heart
Forehead measures more remarkably than the cheekbones and jawline. The chin is pointed. Face shapes like this are often seen in Korean celebrities.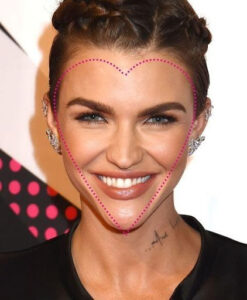 6. Square 
All measurements are pretty similar. The angle of the jaw is defined rather than rounded. Square face shapes are common in Hollywood celebrities and high-end models.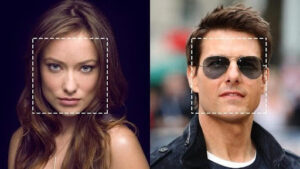 7. Diamond
Face length measures the largest. Then, in descending order: cheekbones, forehead, and smallest jawline. The chin is pointed.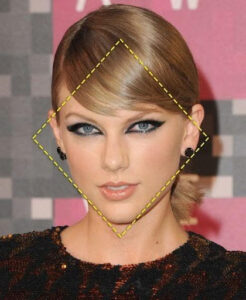 BEST HAIRCUTS FOR OVAL FACE SHAPE
1. Pixie on the side-swept
A common concern among women contemplating a pixie cut is making their faces appear too round. Well, that is not true. A pixie cut is a sure bomb way to show off your facial features on your oval-shaped face. And it's simple to style, especially if you leave some length on top. If you have an edgy look and have an oval shape, you need to try this kind of haircut.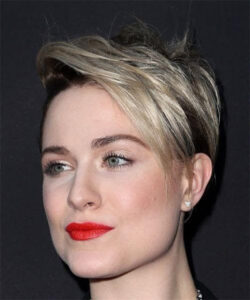 2. Choppy Long Bob
If you prefer to wear your hair to a medium length, we believe a lob is a good option. This mid-length hairstyle is ideal for thin hair because the choppy layers add much-needed body to your strands. If you want to add a touch of femininity to your stylish look, try a sexy side sweep and a soft ombre.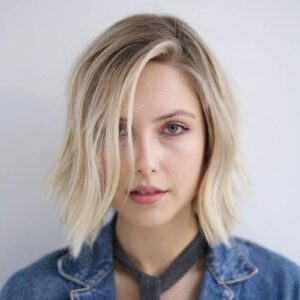 3. Face Framing Layers
This medium-to-long haircut adds dimension and style to straight hair. The layers begin at the chin and work their way down. If you don't want short hair for your oval face, you can try this face-framing layer haircut without sacrificing a lot of hair. When you want to change things up, curl them in, flip them out, or style updos.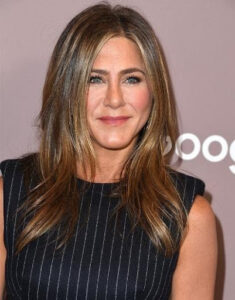 4. Polished curls
Keep the length just below your collarbones, but above the chest, for a classic cut that's low-maintenance and easy to style at home. If you want to get more of a classy look, then apply loose curls to the mid-lengths and also the ends of your hair with a large-barreled curling iron. We recommend 1.25 to 1.5 inches, depending on the thickness of your hair. These polished curls will give you that girl next door vibe.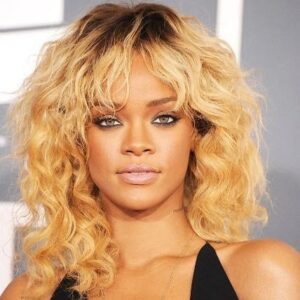 5. Long Beachy Waves
When it comes to haircuts for oval faces, you may have a preference for longer styles. A single length will weigh you down. The key to having long hair while keeping it light is to add layers. To add movement, finish with a beachy wave. This will give you more of a summer vibe that will perfectly complement your face.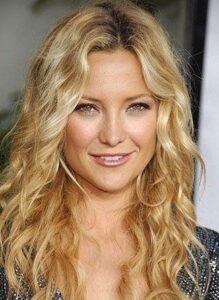 BEST HAIRCUTS FOR RECTANGULAR FACE SHAPE
1. Modern Vibes
The modern vibe is the best haircut for rectangular faces if you want to take a risk and have a super stylish look. Furthermore, if you work in fashion or art, this is an excellent choice for hairstyles for rectangular faces. This is a very classy, edgy, and sleek look. The looks are fantastic, and if you wear this kind of haircut, it will indeed look gorgeous. If you want to have a unique and elegant look, don't hesitate to try this style.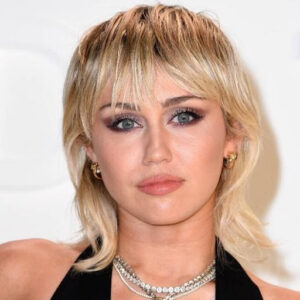 2. Simple Short Hair
As far as short hairstyles for rectangular face shapes go, this is a very everyday look. If you like simplicity and regular looks, this is a good option for you. Try this look if you want to look stylish while remaining simple. Furthermore, if you aren't concerned with the edgy look but want to appear more professional, you can easily fit into this category of rocking looks. You can always rock this kind of haircut, and it will not require much maintenance.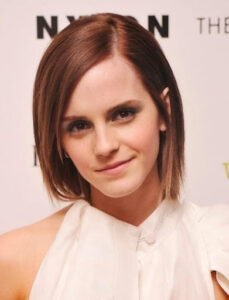 3. Shoulder-length Layers
Shoulder-length layers can frame your rectangle face and create a softer look that balances out the angles perfectly. This haircut can give you a softer look and is perfect for office hours. What's great about this hairstyle is that you can easily experiment with different lengths and layers, whether shaggy or classic V-shaped layers, to create a look that's unique for you.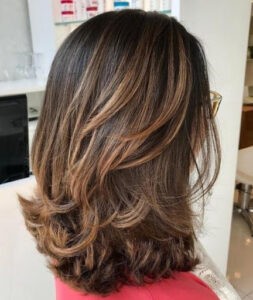 4. Bangs and Long Layered Hair
Bangs complement not only rectangle face shapes but also oval, heart-shaped, and oblong faces. Try this look if you want to get out of your comfort zone and haven't even tried full bangs. It's the best hair hack for balancing out the length of the face by framing it and making it appear proportioned. Experiment with different bang styles, such as blunt, wispy, and side-swept, to see which one works best for you.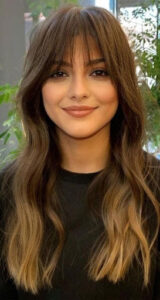 5. Simple Medium Length hair 
This is one of those go-to haircuts for those with rectangular faces. This is fantastic if you have bulky features or such face features. This adaptable appearance can be obtained by brushing side hair evenly on both sides without much entire parting. To achieve that straight look at the tips, trim hair evenly and proportionately. This is an excellent option for you who want to seem stylish and modern while maintaining an edgy, sleek appeal.
BEST HAIRCUTS FOR TRIANGULAR FACE SHAPE
1. Full Heavy Bangs
This is unquestionably the best hairstyle for a triangle face shape! Your narrow brow will be completely hidden, and the look is so well-balanced that you'll forget you have a triangular face shape! You'll need an excellent rounded brush and a blow dryer to style your hair. This will give them more volume and shine while also reducing frizz.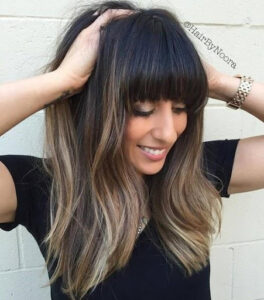 2. Chin-Grazing Layers
Shorter hairstyles are ideal for triangle face shapes because they do not elongate the face. A chin-length haircut is suitable because it ends right where your face does. However, adding some layers or texture is critical to avoid making the jawline appear even more expansive. For a light and trendy look, opt for a bob with a lot of layers.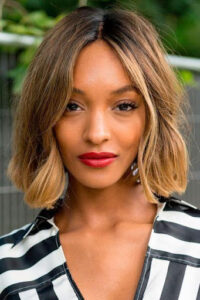 3. Soft Pixie Cut
This hairstyle is an example of how to style your hair with a triangular face shape. The side bangs will create the illusion of a wider forehead, and because they end directly across your cheekbone, they draw attention to it. Simply blow dry your hair in the direction you want to part it to achieve the look. This will make it easier to fall. Then, using a straightener, go over the sections, spray on some shine spray, and you're done!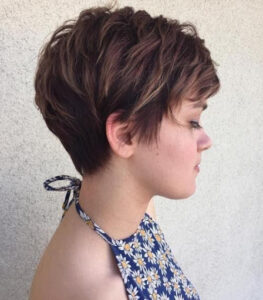 4. Choppy Pixie Cut
If you're looking for some seriously daring looks, look no further than the choppy pixie cut. Because the bangs are cheek-grazing and draw attention away from your jawline, loose, soft layers arranged in a side part are an ideal recipe for success.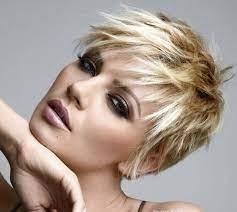 5. Side-parted Lob
This side part complements your triangular face shape perfectly, and it is a clear winner when paired with this wavy, beachy hair. It balances your broad brow without covering your entire face! To keep your hair from falling flat, especially with a deep side part, use a volumizing mousse or give your roots a blast of hot hair with a round hairbrush.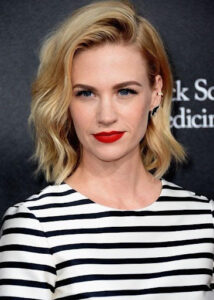 BEST HAIRCUTS FOR ROUND FACE SHAPE
1. Dark Honey Blonde Pixie Bob
Another appealing option for round faces is a layered, side-parted pixie bob. In this case, the optical illusion ready to help you is a deep side part. Uniformity should be avoided in round face cuts, so sweeping over a large portion of your mane to one side frames and slims your face.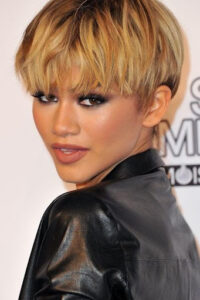 2. Side Swept Beach Waves
Side-swept beach waves are not only sexy and glamorous, but they also incorporate some of the most flattering hairstyle elements for round faces. Longer hair balances the width of a round face, whereas sweeping your hair to one side makes your face appear narrower. Meanwhile, loose, beachy waves draw the eye down, lengthening your face.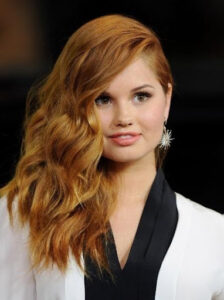 3. Medium Shag
Develop a traditional lob into a medium-length shag with choppy layers and long bangs. Allowing your hair to fall below your shoulders helps elongate your round-shaped face, making it appear slimmer and more balanced. It's a classic look for thin hair that can be parted in the middle or slightly off-center, and it can be worn with or without bangs.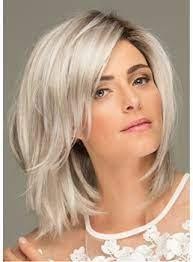 4. Wavy Medium Length Hair With Highlights
Want to make your round face look better without changing your medium-length hair? Experiment with adding face-framing waves and highlights. The movement of the waves draws the eye down and visually lengthens your face. Meanwhile, highlights add dimension to your hair and can be strategically placed to draw attention away from your softer jawline. And also toward your best features, such as your eyes.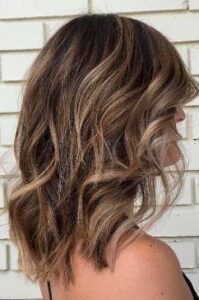 5. Voluminous Lob
Although it may appear counterintuitive, a short, voluminous hairstyle can be very flattering for round faces and ideal for naturally thick hair. A textured lob cut is an ideal choice because the layers and waves fall below your chin, making your face appear longer and narrower. Adding volume to the crown of your head will give the appearance of a longer face.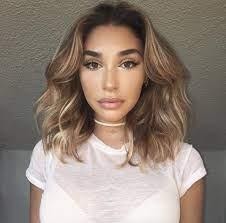 BEST HAIRCUTS FOR SQUARE FACE SHAPE
1. Medium Layered Dirty Blonde Style
When it comes to finding the right cut, a square face shape is actually the easiest to work with. You're not attempting to conceal anything but rather to highlight your excellent bone structure. This choppy, piecey lob softens the strong chin and draws attention to the high cheekbones.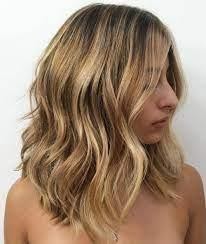 2. Tousled Bob
Long bobs look great on a square face if they're soft and layered. A sharp, blunt bob that hits right at your chin will only accentuate your jaw and create a boxy effect.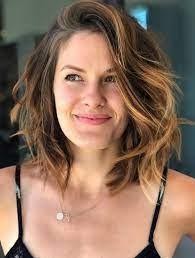 3. Uneven Chin-Length Bob with Side Bangs
Numerous hairstyles look good on square faces. If you want something shorter, go with an asymmetrical tousled bob. Sweeping side bangs will frame your face more and look great with glasses. This will look great if you are more on a professional look.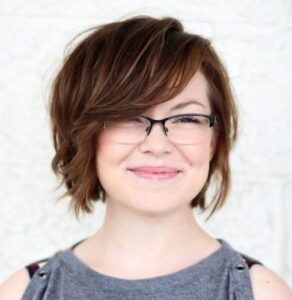 4. Medium Messy Layered Hairstyle
Hairstyles for square faces can be fun and flirty whether you're in your twenties or over 50. Styling some loose, tousled waves into a long bob can add a lot of interest to the hairstyle. The cut has just the right amount of funk to it; with fiery red highlights and messy waves scattered throughout, you'll look polished yet casual all day.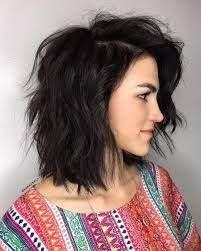 5. Longer Wavy Choppy Hairstyle
With long wavy hair, you have a lot more freedom to experiment. If you have naturally wavy hair, part it down the middle and use your face-framing pieces as curtain bangs to cover the corners of your wider forehead. Longer, unkempt waves now soften a square face's strong jawline.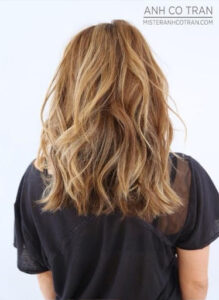 BEST HAIRCUTS FOR HEART FACE SHAPE
1. Long, Piecey Bangs
Soft, side-swept bangs pull attention away from a chin that is too prominent. Request that your hairdresser cut bangs vertically rather than straight across the face and that they end between the eyelids and brows.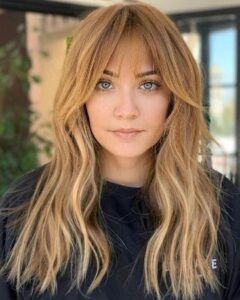 2. Layered Pixie Hairstyle
Pixie cuts, in general, are the finest choice for women with heart-shaped faces, not to mention that they are fashionable this season. We couldn't let this fantastic pixie with choppy layers and long bangs pass us by. That's perfectly what you need to spice up your style and make an impression everywhere you go!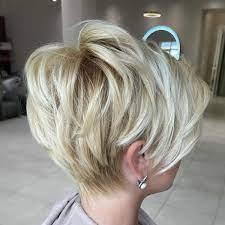 3. Long Layered Lob
The broadest section of a heart-shaped face is skimmed by a middle part and straightened hair, which helps narrow the overall form. Longer layers, which fall below the broadest area of the face and closer to the tapering jaw, assist in balancing out the features, although a collarbone-grazing length is attractive and brings the eye down.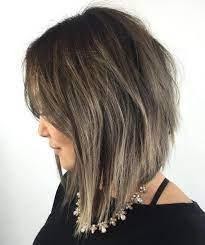 4. Feathery Fringe
Feathered, piecey, tapering fringe can also help to balance out a broad forehead. They're particularly effective if your brow is likewise on the lengthier side. Avoid abrupt ends and, instead, use a softer line. This fringe should fall just below or at the brow bone, taper down towards the sides, and mix in with your shorter layers.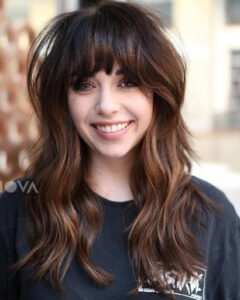 5. Piecey Bangs
Lob with piecey bangs could be the star of these heart-shaped face-flattering haircuts. Unlike many other face shapes, Heart-shaped faces can wear straight-across bangs, but they look best when kept long and piecey. Long, wavy layers elongate and add fullness around the jawline, while the brow-skimming length improves eyes like no other.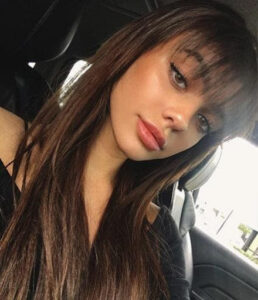 BEST HAIRCUTS FOR DIAMOND FACE SHAPE
1. Short Crop
A short crop cut will open up your face and highlight your cheekbones, and a pixie cut will do the same! Adding minimal volume on top will create an excellent oval shape; however, don't overdo it! Too much volume will distort the cheekbones and make a round appearance.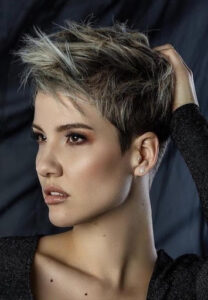 2. Heavy, Rounded Bangs
Because the diamond face shape narrows at the chin, heavy, rounded bangs are best avoided, the haircut makes your beautiful, elongated face appear smaller than it is. Straight across bangs aren't a good look for diamond-shaped faces in general. They draw attention to the broadest part of your face, making your chin appear narrower.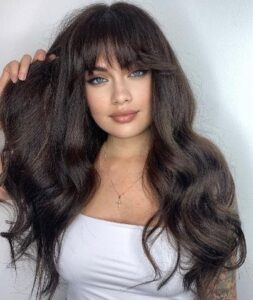 3. Face Framing Layers
Face framing layers beginning around the chin look great on diamond-shaped faces, just like they do on heart-shaped faces. This is because layers soften a strong chin and jawline. Layers will also add movement, resulting in a softer overall appearance.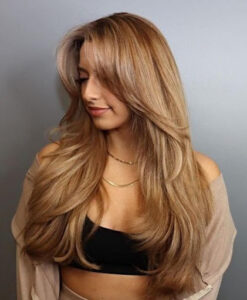 4. Full And Lively Long Bob 
All diamond-shaped face girls should keep their faces as open as possible because their amazing cheekbones should be the center of attention. In addition, your hairstyles for diamond face shape should maintain balance in your appearance without overpowering it. This long bob with a side part knows how to do it right: the silhouette is complete and balanced, and your cheekbones pop!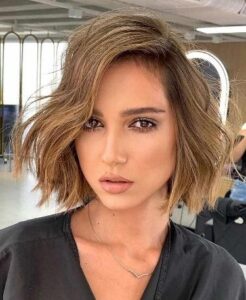 5. Shoulder Length with Soft Fringe
Shoulder length is excellent for diamond-shaped faces if you want to keep your hair long-ish. Add a soft fringe to frame your face, emphasizing your cheekbones while balancing out a narrow forehead.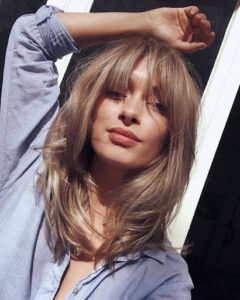 If you like to get your haircut done as mentioned above, feel free to visit KELTURE AVEDA HAIR SALON in Singapore. You will surely get the haircut that you want!
Our Location and Contact
Address
290 Orchard Road Paragon 05-07
Tel
+65 6735 6468
Email
Opening Hours
Weekdays: 10AM-9PM
Weekends: 10AM-9PM