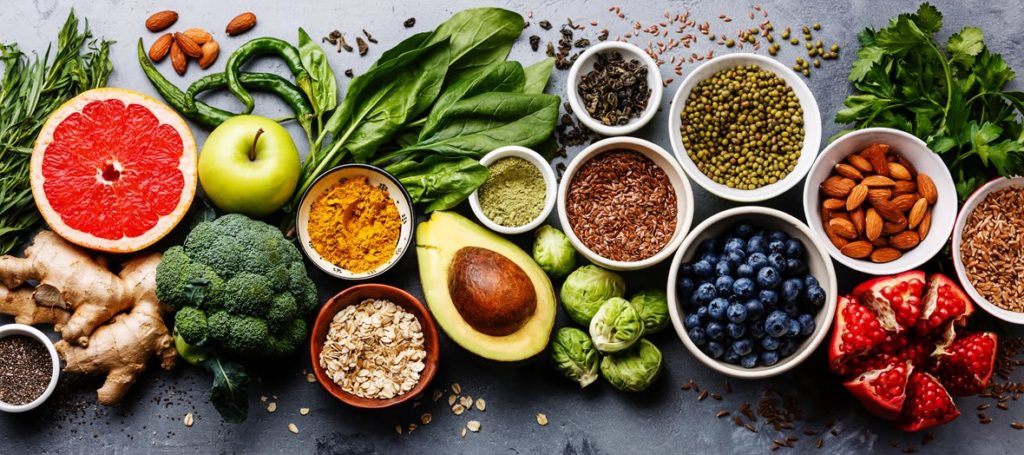 Most people I come across today have issues keeping healthy hair. Be it hair fall, dandruff, frizzy hair, damaged hair, split ends, and thin hair, the list is endless! 
Our skin as well as hair require extra time and care as both of these are subjected to harsh chemicals through cleansing agents, pollution, chemically-grown fruits and vegetables, harsh water, improper nutrition, sleep deprivation, exercise and dehydration. 
Healthy hair is possible and there are certain super foods, if included in your diet can help you have better health and hair!
Avocado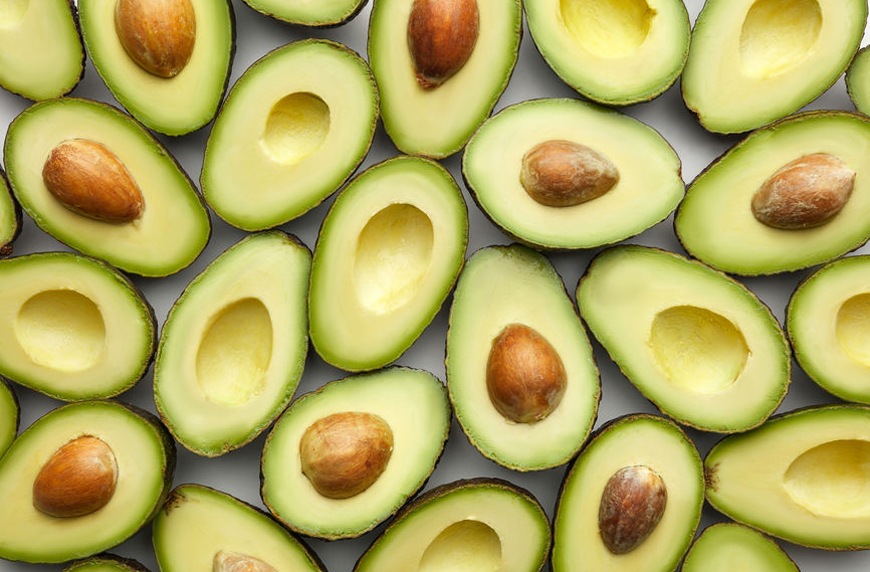 Avocados are delicious, nutritious and a great source of healthy fats.
This fruit is excellent for hair growth and thickness as it contains high amounts of copper that builds up collagen and elastin of the skin holding the hair follicles. The copper content in shell fish, whole grains, dark leafy vegetables like spinach and methi (fenugreek),beans and legumes also helps balance the hormones so the hair grows strong and aids other reactions in the scalp that strengthen  lipids in the hair.
They are also an excellent source of vitamin E, which may promote hair growth. One medium avocado (about 200 grams) provides 21% of your daily vitamin E needs.
Like vitamin C, vitamin E is an antioxidant that helps combat oxidative stress by neutralizing free radicals.
Eggs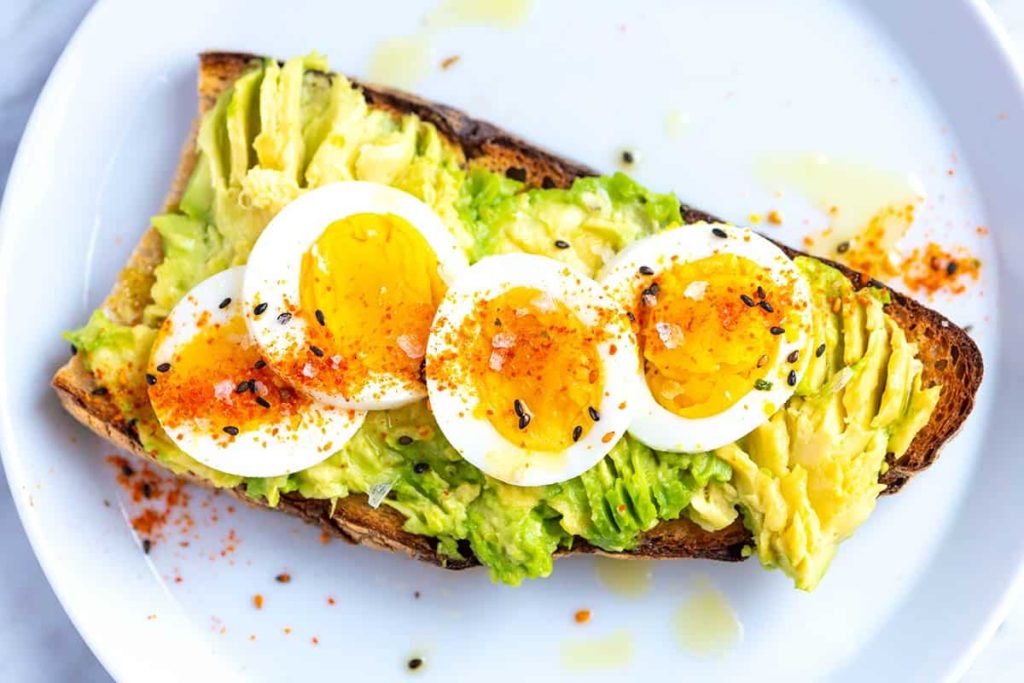 Eggs promote hair growth and not only make them thicker but stronger as well. Eggs also come loaded with a combination of protein and biotin, both of which are super nutrients for healthy hair.
Eating adequate protein is important for hair growth because hair follicles are made of mostly protein. A lack of protein in the diet has been shown to promote hair loss 
Biotin is essential for the production of a hair protein called keratin, which is why biotin supplements are often marketed for hair growth. Research has also shown that consuming more biotin can help improve hair growth in people with a biotin deficiency. 
What's better is that there are many ways to cook an egg ; fried, poached, steam, hard boiled. You can also cook it with other foods like avocado mentioned above!
Fatty fish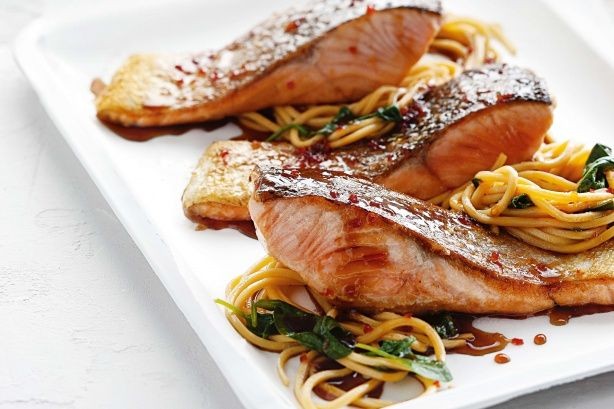 Fish like mackerel, salmon and herring are super foods for the hair as they are abundantly rich in omega-3 fatty acids. Salmon is loaded with vitamin D and protein, which supports strong hair and a healthy scalp.
A study in 120 women found that taking a supplement containing omega-3 and omega-6 fatty acids as well as antioxidants reduced hair loss and increased hair density .
Another study found that taking a fish oil supplement significantly reduced hair loss and increased hair growth in women with thinning hair 
However, there are only a handful of studies on omega-3 fatty acids and hair growth. More studies are needed before health experts can make any recommendations.
Fatty fish is also a great source of protein, selenium, vitamin D3 and B vitamins, nutrients that may help promote strong and healthy hair 
Berries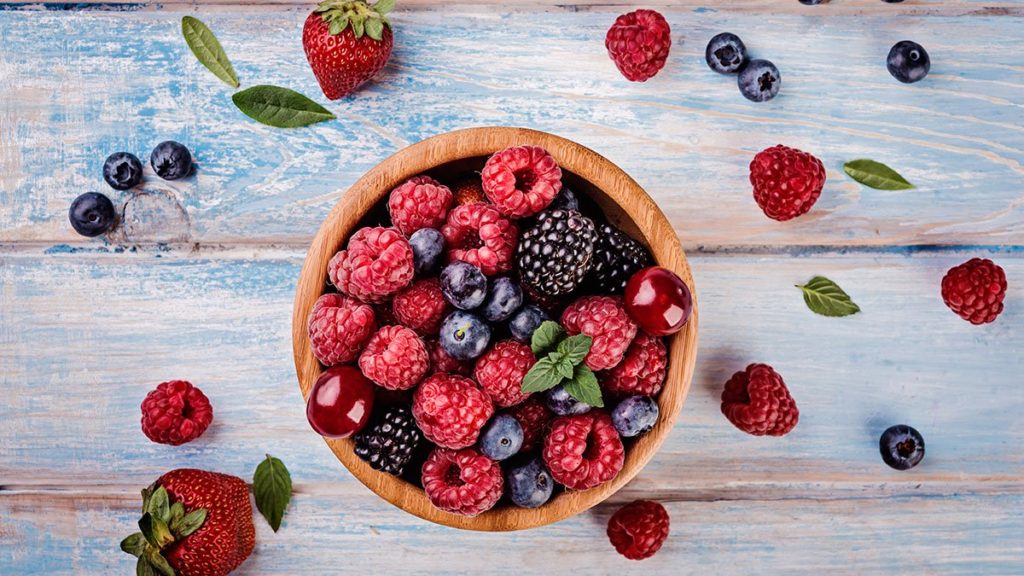 High in antioxidants, berries are a superfood for hair. The high antioxidant content helps protect hair follicles from damaging. Strawberries, blueberries, and cranberries; these robust juicy fruits are rich in vitamin C. This aids in collagen production and iron absorption, two factors that promote hair growth.
Sweet potatoes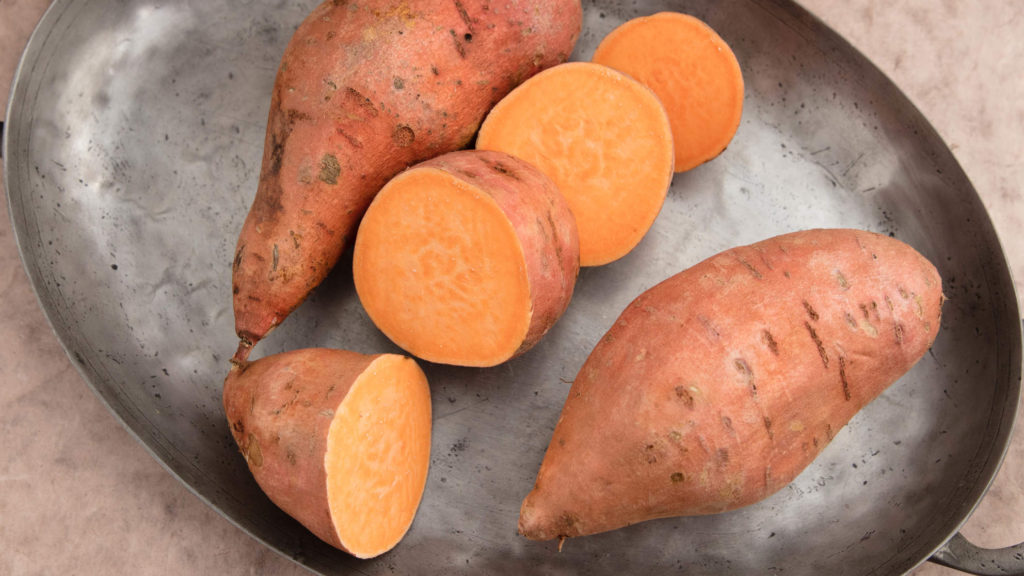 Sweet potatoes are a great source of beta-carotene. The body converts this compound into vitamin A, which is linked to good hair health.
A medium sweet potato (about 114 grams) contains enough beta-carotene to provide more than four times your daily vitamin A needs 
Research has shown that vitamin A promotes the production of sebum, which helps keep hair healthy.
What's more, vitamin A could also speed up the rate of hair growth and encourage the growth of thicker hair, all while preventing other hair follicles from regressing 
Spinach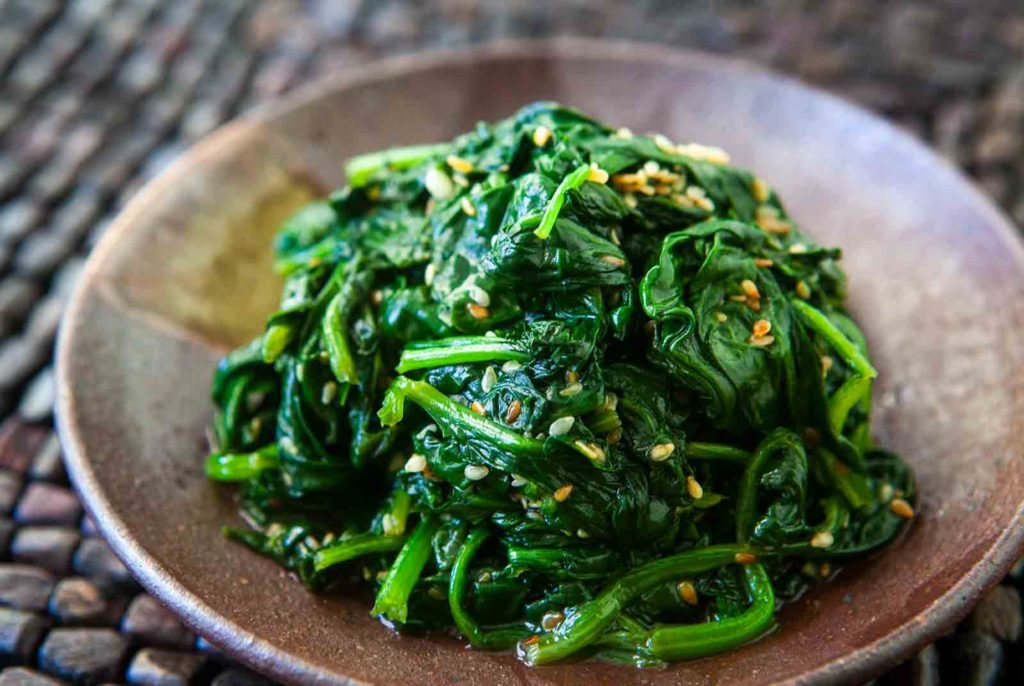 It is one of my all time personal favourites and is full of nutrients like vitamin A and C, iron and folate. Being a great plant-based source of iron, it helps red blood cells carry oxygen throughout the body and fuels the metabolism to aid growth and repair hair damage. Vitamin A found in these dark leaves helps the skin glands produce sebum, which in turn keeps the hair and scalp moisturised and healthy.
Vitamin A helps the skin glands produce sebum. This oily substance helps moisturize the scalp to keep hair healthy 
A cup (30 grams) of spinach provides up to 54% of your daily vitamin A needs .
Spinach is also a great plant-based source of iron, which is essential for hair growth. Iron helps red blood cells carry oxygen throughout the body to fuel your metabolism and aid growth and repair .
What's more, iron deficiencies have been linked to hair loss.
Soybean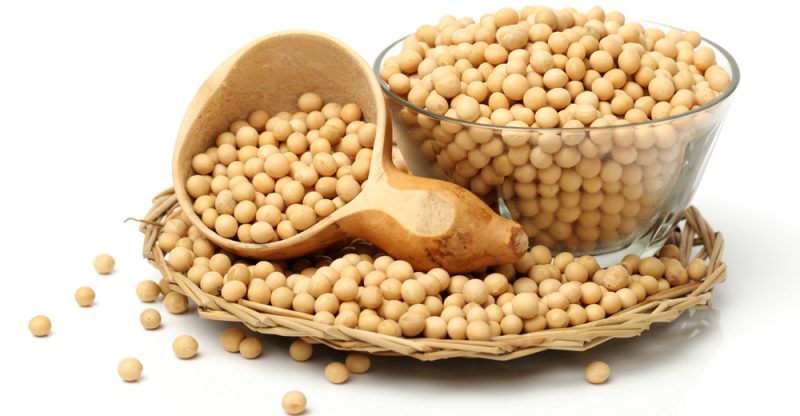 The presence of spermidine, a compound that promotes hair growth, makes soybean an absolute essential as a nutritional supplement for active hair growth. Include this in recipes with stews, soups, salads, etc. on a regular basis in your diet to see a marked improvement in hair growth.
Copper water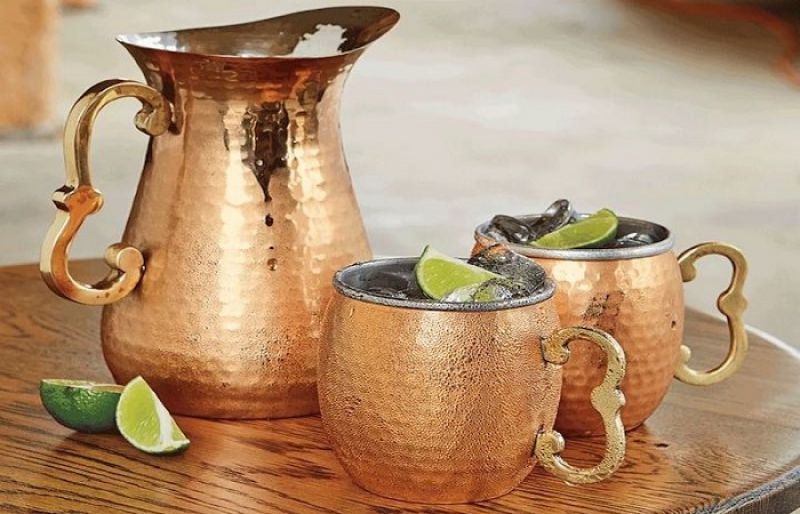 Metals and minerals have always had an effect on the body. In olden days people used to eat from utensils made of silver, gold, copper and brass. There are many health benefits to drinking copper water. I have researched and found that water kept in a copper glass overnight and consumed first thing in the morning has benefits on the hair growth and body as it provides the necessary copper content to promote hair growth and strengthen the follicles.
Meat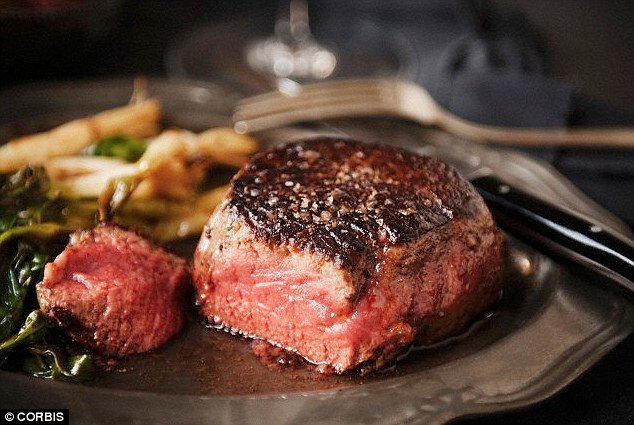 Meat is a staple in many people's diet and is rich in nutrients that may aid hair growth.
The protein in meat aids growth and helps repair and strengthen hair follicles. A 3.5-ounce (100-gram) serving of cooked sirloin steak provides as much as 29 grams of protein.
Red meat, in particular, is rich in a type of iron that's easy to absorb. This mineral helps the red blood cells deliver oxygen to all cells in the body, including hair follicles .
Deficiencies in protein and iron have been linked to hair loss.
Nuts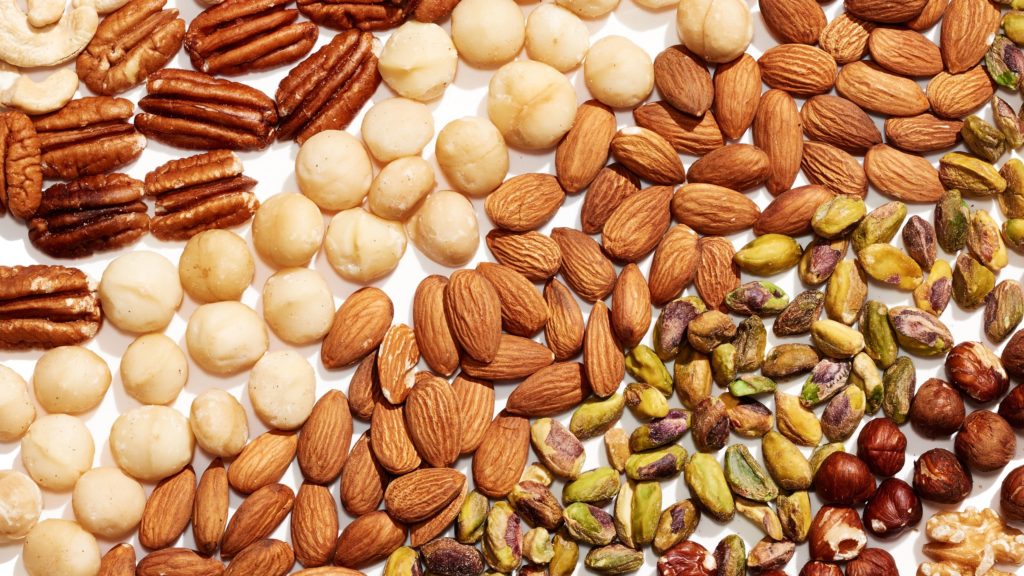 Nuts are tasty, convenient and contain a variety of nutrients that may promote hair growth.
For example, an ounce (28 grams) of almonds provides an impressive 37% of your daily vitamin E needs (26).
What's more, they also provide a wide variety of B vitamins, zinc and essential fatty acids. A deficiency in any of these nutrients has been linked to hair loss 
Nuts have also been linked to a wide variety of other health benefits besides hair growth, including reduced inflammation and a lower risk of heart disease 
This makes nuts an excellent and easy addition to your diet.
Bottom line
What you eat can have a huge effect on the health of your hair.
A lack of the right nutrients including vitamins A, C, D and E, zinc, B vitamins, iron, biotin, protein and essential fatty acids may slow down hair growth or even cause hair loss.
Fortunately, correcting a deficiency in any of these nutrients may help treat hair loss and promote the rate of hair growth.
If you think you're lacking any of these nutrients, try adding some of the above foods to your diet.