Tired of not getting rid of your dandruff? You wanted to go out but were afraid that you would end up scratching your head in the crowd.
You don't want an itchy and flaky scalp, do you? So you find ways and means in order to put an end to it.
Well, you've probably browsed through the internet and tried so many home remedies by now. But it seems like none of them were working.
The most common way to find a solution to your dandruff problem is to try those promising anti-dandruff shampoo commercials that you see on television.
But did you know that those shampoos contain chemicals that can actually worsen your hair instead of treating it? Terrifying right?
Dealing with severe seborrheic dermatitis, commonly known as dandruff, can significantly affect your physical appearance and overall health.
Dandruff can make you lose your confidence. It can happen in your workplace, in front of other people, or even in the comfort of your home.
Before introducing the simple ways to treat dandruff, let us define and understand its nature.
What is Dandruff?
Dandruff is white flakes that you can see falling from your hair that gets on your dark shirt. Don't worry; dandruff is pretty normal to the majority. Many people in the world get them more than you think.
Dandruff is your scalp's way of exfoliating itself, and that is why the skin is peeling off. Now the problem here is when you have an extreme amount of dandruff in your hair.
What causes dandruff?
You must keep in mind that dandruff is not contagious. One of the most common causes of which is poor hygiene. Some can pass through genetics and do run in the family's bloodline. Others can be caused by a skin condition such as psoriasis and eczema.
While there are many products you can use to treat your dandruff, here are some 15 simple home remedies that you can use and are pretty much just as effective.
NATURAL AND ORGANIC WAYS FOR DANDRUFF TREATMENT AT HOME
1. Tea Tree Oil
Tea tree oil is known for its antibacterial and antifungal properties.
Experts said that tea tree oil is best for acne and dandruff. It can stimulate healthy growing hair and prevents any build-up in your skin.
Tea tree oil fights a specific fungus that can cause severe dandruff. In fact, most people who used tea tree oil to treat their dandruff have been a living testimony of its effectiveness.
Remember that this product can have a different reaction to all skin types. You should do a patch test first before using it. If there is skin irritation upon testing, then you might as well proceed with our following list of dandruff treatments.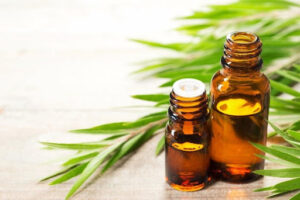 Benefits of Tea Tree Oil:
Improves blood flow
Treats dry scalp
It gives you healthy hair
Speed up your hair growth
Prevents hair loss
Direction on how to use Tea Tree Oil:
Take 3-4 drops of tea tree oil and a small amount of shampoo
Mix both the tea tree oil and shampoo
Apply on the wet scalp
This will clean your hair follicles and maintain a healthy scalp
2. Aloe Vera
Aloe Vera can be a good house plant that beautifies your home. But this plant does not just sit there and be a decor.
You can use Aloe Vera for several things. And as you have noticed, you see Aloe Vera in one of the ingredients in your favorite cosmetics.
The history of Aloe Vera was dated back to ancient Egypt. The said plant was then used for a medicinal purpose that could cure wounds. Today, Aloe Vera not only heals minor wounds but also treats burns, psoriasis, and other skin conditions.
Studies show that Aloe Vera has specific properties that are effective in fighting against dandruff. It helps prevent fungal infections that may lead to hair fall.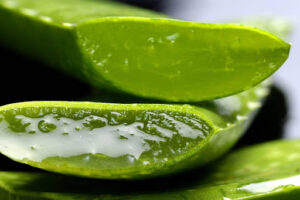 Benefits of Aloe Vera:
Antioxidant and antibacterial effects
Heals wound
Improves skin and scalp
Lowers blood sugar
Direction on how to use Aloe Vera:
Use a spoon and scrape the Aloe Vera gel
Gently apply it directly to the scalp and leave it for about an hour
Use mild shampoo to wash the Aloe Vera
Repeat 2-3 times a week
3. Coconut Oil
There is no wonder that Coconut is named the tree of life. From its leaves down to its roots, all coconut parts are considered beneficial to humans.
Coconut oil is famous for its positive effects in improving one's scalp. The oil is used as a natural home remedy to prevent dandruff.
Coconut oil has an antifungal effect and is also antimicrobial that can help improve health and skin appearance. It works like wonders, leading to people using it for cosmetic purposes.
Studies show that one of the properties of coconut oil can boost the moisture content of the skin. It improves your skin hydration, making it the best choice for dry skin type and your dandruff.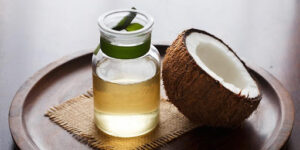 Benefits of Coconut Oil:
Moisturizes the skin
has antibacterial, antifungal, and antiviral properties
Shiny hair
Healthy skin and scalp
Can burn fats
Direction on how to use Coconut Oil:
Use coconut oil in place of your shampoo and conditioner
Apply directly to the scalp
Gently comb your hair
Leave it for a few minutes
Make sure that the coconut oil absorbs your hair and scalp
Rinse it thoroughly
4. Hydrate yourself with water
Drinking at least 8 glasses of water a day may give you good health and improve your skin condition.
Keeping yourself dehydrated throughout the day will regulate your temperature and maintain bodily functions.
Your organs will thank you if you keep yourself hydrated.
One of the reasons your scalp is dry is because you are not hydrated enough. Dehydration can lead you to severe dandruff conditions.
Water can help you improve the condition of your scalp and prevents any other unnecessary build-up and dryness.
Water can do wonders, and it can also promote weight loss since it has zero calories.
Drinking water is proven to help combat dandruff. While the skin is the largest organ in our body, it needs to be well hydrated.
Benefits of water:
improves skin
combat acne
prevents dandruff
hydrates the skin
Act as a lubricant to the joints
helps maintain blood pressure
promotes weight loss
Direction on drinking water:
Drink at least 8 glasses of water a day for effectiveness
5. Apple Cider Vinegar (ACV)
Apple Cider Vinegar is a fermented apple juice mixed with yeast, sugar, and other carbohydrates.
Apple Cider Vinegar has been around in our homes for ages. Not only does it use for cooking, but it can also be used as a simple medicine.
Vloggers you see on Youtube, and weight-loss experts use Apple Cider Vinegar in their morning routine. People claim that it can reduce health complications.
Apple Cider Vinegar has antimicrobial properties and antioxidant effects.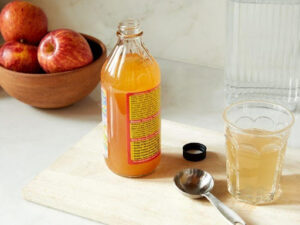 Benefits of Apple Cider Vinegar (ACV):
Weight loss
lower blood sugar
improving symptoms of diabetes
Treats dandruff
Direction on how to use Apple Cider Vinegar:
Mix 1-3 tablespoons of Apple Cider Vinegar with water
Apply the Apple Cider Vinegar over the head
Gently massage your scalp
Let it sit for a couple of minutes
Rinse thoroughly
6. Vinegar
Vinegar is one of every mom's favorite condiments in the kitchen. Vinegar adds flavor to your dish and also serves as a preservative.
Although Vinegar can add a touch of flavor to every household dish, it can also be used for health benefits.
People back in the day relied on Vinegar for a natural remedy inside their homes.
Vinegar has specific properties that can help fight fungus and other bacteria.
It is used as a g-to remedy for any minor ailments.
Remember that Vinegar has no scientific study that claims it can cure chronic illness.
Make sure to consult your doctor before using it as a remedy.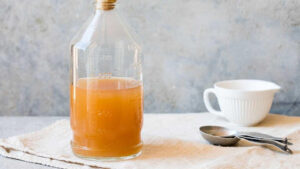 Benefits of Vinegar:
Lowering blood level of glucose
weight loss
antibacterial properties
can boost your skin health
Direction on how to use Vinegar:
Prepare 2 cups of Vinegar and boil it
Let the vinegar cool for awhile
Mix 1 cup of water and the Vinegar
Use the mixture to deep clean your scalp
Leave it for a few minutes
Rinse it with a mild shampoo
For better results, do this every morning
7. Fenugreek seeds
Fenugreek seed is one of the most trusted natural home remedies that can cure dandruff.
The seeds are rich in Vitamins such as Vitamin A, C, and K. It is also rich in minerals such as potassium, iron, and calcium that are best to prevent hair loss.
Fenugreek is a herb that has a similarity to a clover.  Its seeds are used in a variety of ways, such as in cooking and medicine.
If you haven't tried Fenugreek seed before, it has a similar taste and smell to maple syrup. Also, its leaves are famous and that most Indians love to eat.
Fenugreek seed is said to cure diabetes, high cholesterol, menstrual cramp, and others. But there is no such solid scientific evidence of such claims.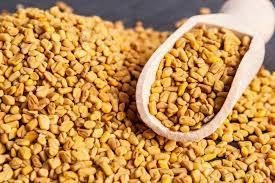 Benefits of Fenugreek Seeds:
prevents hair fall
Smooth hair
Treating fever
Healing wounds
Strong heart
Manage blood cholesterol
Direction on how to use Fenugreek seeds:
Soak the Fenugreek seed and let it sit overnight
After soaking it overnight, you need to drain the water and mash the seed
Keep mashing until it turns into a paste consistency
Apply the paste directly to the scalp
Keep in mind to let it remain in the scalp for an hour
Rinse it off using a mild shampoo
8. Baking Soda
You don't have to run errands outside your house and buy expensive shampoos at the mall for your dandruff.
You can actually search around your house and see that this natural ingredient can treat your itchy scalp.
If you see a baking soda sitting beside your kitchen table, then you might want to use it to cure dandruff.
Baking soda has active properties that can reduce fungi. It is also known as an exfoliant to remove excessive and dead skin cells from your scalp.
This home remedy contains antioxidants properties to combat those pesky flakes.
Baking Soda is not just for baking, but it can also make your scalp healthier.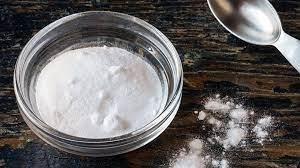 Benefits of Baking Soda:
soothe canker sores
serves as deodorant
whitens your teeth
kitchen cleaner
Healthier scalp
Direction on how to use Baking Soda:
Wet your hair thoroughly
Get a handful of baking soda in your hands
Apply the baking soda into your scalp
gently massage your scalp
Rinse the baking soda thoroughly
If you noticed any drying in your hair, know that it is normal
Your scalp will produce natural oils again
9. Mouthwash
I know what's probably in your mind right now, "mouthwash? Can it be used on your scalp?
The answer is "Yes." Listerine mouthwash is an effective remedy for treating your dandruff.
You read it right, and it doesn't only give you that fresh breath but also gives you dandruff-free hair.
Listerine is widely known for its antifungal properties. It helps kill those unnecessary bacteria that are the root of all your problems.
Applying Listerine on your scalp can help you restore the health condition of your hair.
The ingredients of Listerine have anti-inflammatory, antibacterial, and antifungal properties.
Listerine not only reduces your dandruff but also gives you a relaxed and refreshed scalp.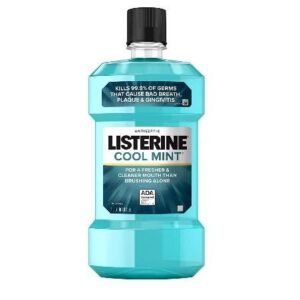 Benefits of Listerine Mouthwash:
Removes bad breath
strengthen tooth enamel
reduces gingivitis
promotes healthier scalp
keep teeth white
Direction on how to use Listerine Mouthwash:
Add 1 tbsp. of Listerine into a cotton pad
Let the Listerine soak
Prepare your scalp
Dap the cotton pad that has Listerine into your scalp
Make sure that you cover the whole scalp
Let it sit up to 10 minutes
Wash your hair with a mild shampoo
Repeat the process twice a week for better results
10. Egg yolk
People have been using egg yolk on their hair for treatment in the early centuries.
This tradition continues after this day, and most of us use egg yolk to achieve that luxurious hair at home.
Egg yolk is rich in vitamins such as vitamin A, E, biotin, and folate. These egg yolk components have been found to help hair growth.
Plus, egg yolk can give you that hair resistance to dandruff and damage.
Don't worry because egg yolk is best for all hair types. It comes with moisturizing benefits that you can't often see in your regular shampoo.
You can naturally achieve that dandruff-free hair!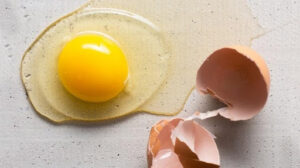 Benefits of Egg yolk:
Strengthens hair strand
Healthy and dandruff free scalp
Hair growth
Direction on how to use Egg yolk:
Mix 2-3 eggs and a few drops of lemon juice.
If you don't have any lemon juice at home, then the eggs are fine alone
Lemon juice helps reduce the egg scent
Beat the mixture thoroughly
Gently apply to the hair and into the scalp
Cover the hair for protection
Leave it for 20 minutes
Make sure that the nutrients absorb the scalp
The egg mixture will harden, making it feel dry and sticky
use cold water to rinse the egg
Use a mild shampoo and conditioner
Repeat the process at least twice a month
11. Neem leaves
A natural remedy that you can use to eliminate dandruff is through neem. We all know what exactly the role of neem plays in our skin.
Its antibacterial and antifungal qualities help fight off any dandruff.
Experts say that going organic is the most effective way to cure specific ailments. Now is the time that you should switch to a more natural scalp remedy.
Neem leaves extracts are known to have anti-inflammatory and purifying elements that can keep your scalp from any flakes.
If you want to speed up the growing process of your hair, then using neem is the one for you.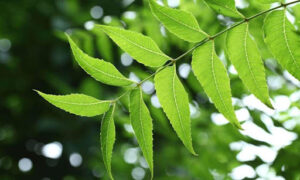 Benefits of Neem leaves:
prevents baldness
treats scalp infections
moisturizes the scalp
soothes itchy skin
Eliminates dandruff
Direction on how to use Neem leaves:
Gather the Neem leaves
Put it in the water and let it boil
Let the boiled neem water rest for a few hours
wash your hair with a mild shampoo first
pour the neem water on your hair
Let it dry
Repeat the process daily
12. Garlic
When you see the word garlic, what comes to mind is that this thing goes in the kitchen and stays in the kitchen.
It doesn't even ring a bell when garlic can also be used for treating dandruff.
Most of us think that the best cure for dandruff is buying products available in your nearby supermarket. Garlic saves you much time and effort going back and forth in the mall.
Garlic is one of the ideal antidotes for flaky scalp. It gives you the nourishment your scalp needs and fights off infections.
You have two choices: consume garlic to aid dandruff or make it a juice and apply it externally. Either way, both methods are effective.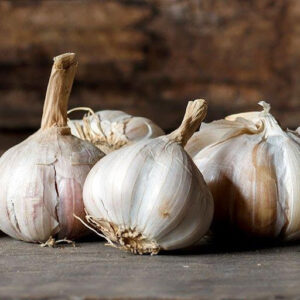 Benefits of Garlic:
prevents baldness
treats scalp infections
moisturizes the scalp
soothes itchy skin
Eliminates dandruff
Direction on how to use garlic:
Prepare 8 cloves of garlic
Crush the garlic using a fork. You can also use a blender
Heat the oil in a pan in low heat, then add the crushed garlic
Just swirl the garlic and try to avoid not cooking it
Let it cool for a few minutes
Strain the mixture and discard the pulp
massage the garlic oil into your scalp for 15 minutes
wash your hair with a mild shampoo
repeat the process twice a week
13. Green tea
Green tea comes from fresh tea leaves that have undergone sunlight exposure.
Drying tea leaves under the sun helps prevent oxidation, thus making the tea get its unique flavor.
Green tea has many health benefits and can stimulate hair growth. It can be an excellent choice to fight against dandruff and hair loss.
Green tea contains antioxidant nutrients that help treat hair problems.
This favorite brew of the majority can be made easily accessible anywhere. You can purchase fresh garlic in the supermarkets.
Unlike any other anti-dandruff product, green tea is chemical-free. Hence you will rest assured that there are no harmful side effects.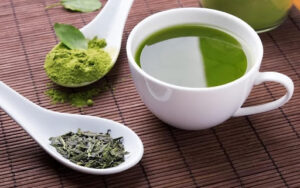 Benefits of Green tea
improves brain function
weight loss
lowering the risk of heart disease
smooth and silky hair
healthy scalp
Direction on how to use Green tea:
Wash your hair with a mild shampoo
Leave your hair damp
Spray the green tea onto your scalp
massage your hair for a few minutes
Cover your hair with a plastic cap
Leave it like that for 30 minutes
Rinse your hair thoroughly with cold water
14. Lemon Juice
Lemon juice can be your go-to solution to your hair problems.
The uses of lemon juice can exceed from flavoring your water for detox.
This citrus fruit contains vitamin C, which reduces inflammation. Lemon juice can also boost your immune system, helping you fight off any virus.
Lemon juice can also strengthen your hair follicles resulting in stronger hair.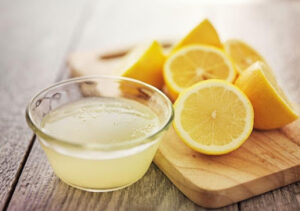 Benefits of Lemon juice:
refresh your hair
removes scalp build-up
maintains healthy scalp
controls the production of hair oil
promotes weight loss
Direction on how to use Lemon juice:
Squeeze out the lemon
Extract its juice
Apply the juice directly into your scalp
massage for a few minutes
Rinse your hair with a mild shampoo
repeat the process twice a week
15. Reduce stress
Experts say that stress can contribute to worsening your dandruff.
Do yourself a favor and try to relax as much as you can.
You can read books or do some yoga. Pamper yourself and take a deep breath.
If you tried the natural methods mentioned above and still didn't get rid of your dandruff, you should consult some experts.
WHERE TO GET DANDRUFF TREATMENT IN SINGAPORE?
Kelture Aveda Salon gives you the best treatment for your hair and takes good care of your scalp.
Going to salons can be one way to ease your stress. What are you waiting for? Book an appointment now.