With the K-industry taking it by storm, it's no wonder that their hairstyle captures the hearts of the majority all over the world. From its famous K-Drama down to its popular K-pop music industry, people will go crazy over their looks.
Celebrities with luxurious hair can make people turn their heads. Lucky for those people who are born with such healthy curls and wavy hair that bounces each stride. If you are one of those unlucky people who want to achieve glamorous Korean perms, here are the things you need to know before getting your hair done.
WHAT IS A KOREAN PERM OR DIGITAL PERM?
Perm, from the word itself, is actually a shorter version of "permanent hairstyle." Korean Perm or Digital Perm has been a beauty trend around ages ago. Digital Perm became well-known throughout the country when Korean celebrities used this hairstyle more often in k-Dramas. Hence, the term "Korean perm" was first introduced. This hairstyling technique basically adds a curl or wavy hair through chemical treatment. Perm can last up to months if it is appropriately maintained.
If you want to get a Korean perm or Digital Perm, then here are the top 10 things you should consider getting one.
THINGS YOU NEED TO KNOW BEFORE GETTING KOREAN PERM
1. Find a trusted hair salon that offers the best service at a reasonable price
The first step you need to consider is finding a hair salon that has top-notch service.
Also, it is crucial to bear in mind that you don't have to spend a ton of money to get the Korean Perm you want.
Finding a perfect salon that can give you the ideal Korean Perm and not leave your pockets empty can be pretty tricky.
Salon rates can be pricey; hence, you need to know if the service is worth your money.
Make sure that you need to think twice before spending anything in a salon.
It would be best if you avoided those salons that offer low prices but at the same time has poor service. Your hair is your crowning glory; thus, quality is essential.
One thing you need to do is to research.
Researching can give you an overall look at the things you need to know about Korean Perm. There is no harm when you do a little bit of research.
This method will save you time and effort going to various places and asking people about the best hair salons in Singapore.
Make sure that the hair salon has legitimate feedback and rating online.
It would be helpful if you were vigilant about the things you see on the internet because there are times that looks can be deceiving.
You can also ask people on the internet for some tips and recommendations. There are also online consultations to avail.
One of the most trusted hair salons in Singapore is the Kelture Aveda Hair Salon. Only in Kelture Aveda Hair Salon can you see exceptional services.
Kelture Aveda Hair Salon Services
-Pro service consultation
-Styling for the occasion
-Home and Personal Care
-Bespoke Bridal Plans
They have the best hair service in town, not only that, but their prices start at around $55!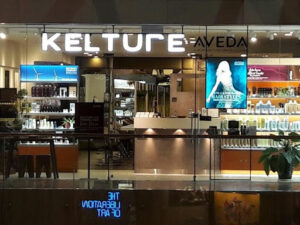 Here's a real-time review of one of the customers of Kelture about their service and prices!
"Had my first appointment at Kelture today. Kelvin knew what he was talking about, and the result looked amazing. I love the way my hair feels after the treatment I had. I would recommend this place to my friends! Especially with the student prices, they make going to the hairdresser more affordable and fun here in Singapore! Thank you"-Gabriella Koopman on Kelture Aveda's Facebook page
2. Know what are the risks of getting a Korean perm
Getting a perm is not about having luxurious hair throughout the year after getting it done. The hairstyle cannot last longer than you think. It depends on how you take care of it and can stay up to six months.
It's not about the maintenance you need to consider, but getting it done on that day can be a long process. The appointment can last up to 5 hours or so.
After the tedious appointment, you need to remember that your hair must not get wet for the next two days.
It is recommended that you keep your hair out of touch, including not having it tied in a knot, even on hot days.
Korean Perm is not for everyone, especially those who are not risk-takers. It needs proper care more than any other regular hairstyle.
If you are not the kind of person who wants to take some risks, then this kind of style might not be the one for you.
If you have any inquiries about getting a Korean perm, you should ask a specialist to guide you further.
At Kelture Salon, A team of creative hairstylists and image stylists are moving to inform you about the advantages and disadvantages of getting a Korean perm.
Located in Paragon, Orchard, Kelture Salon keeps a friendly atmosphere to talk comfortably to the hair artists.
The Salon aims to stay relevant and emphatic towards their customers. They want to let their customers experience the best service that they have in their life.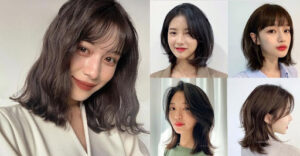 Here is a real-time review from one of their customer:
"Very professional and friendly staff. It makes you feel comfortable. Came for hair trimming and hair coloring. The staff even recommending products for hair care and also for hairstyling!"- Wesley Tan on Kelture Aveda's Facebook page
3. Know how to take care of your Perm
One of the essential things you should not neglect is taking care of your Perm. Knowing how to maintain it can result in long-lasting and beautiful curls in the following months.
Spending time styling your perm after days of getting it done is a must. This is a key to having that gorgeous-looking hair once you step out of your house.
People will come admiring your wavy and bouncy curls without knowing you spent hours styling them. But everything pays off, right?
Not maintaining your hair can result in a disastrous result. You should keep in mind that maintaining your perm hair is not as easy as maintaining straight hair.
It is a wholesome commitment, and it takes a lot of practice to keep your curls in place.
One virtue that you can learn from getting a Korean perm is having the virtue of patience.
To avoid having issues with your perm, you need to know about the basics of how to take care of it properly.
Instead of using a regular comb, use your fingers instead to loosen up your curls.
Make sure that you twist your hair after blow-drying it in low heat. Remember to avoid using too much blow-dry, for it can cause you to destroy your Perm.
Kelture Aveda Hair Salon offers you the best services and advice that you need to know!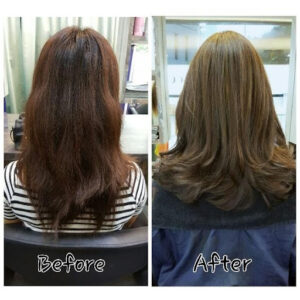 Here's what their customer said about Kelture Aveda's Services:
"As it was my first time at a hair salon, Augustine gave me a great introduction to a whole new world of styling my hair! Within a few minutes, he changed it up to something new and gave me tips and tricks on properly taking care of my hair.
Something I prioritize is comfort, and it was good that Augustine was gentle- while I'm used to short and fast haircuts, he walked me through the process and gave great suggestions and advice about what to do with my hair, explaining every step of the way. Thank you!"- Justin Loh on Kelture Aveda's Facebook page
4. Know what style suits your face
What you see on K-Drama, especially in female celebrities, makes their beauty pop because of their perfectly permed hair.
But this does not mean that you should get one too. Not every face has similar features and shapes.
Some hairstyles might suit some but not all.
You may be jealous of what you see on T.V., but once you get them in you, you will then realize that it doesn't suit your style and personal taste.
If you are persistent in getting a Korean perm, make sure to book an appointment in Kelture Hair Salon. They will blow-dry your hair, recreating a perm look to see if you will love it or not.
This procedure is vital to know if you want to get a perm or you might have to regret it in the end.
Kelture Aveda Salon will give you a stylist that can keep up and adapt to what you want with your hair.
The Salon can give you recommendations as to what hairstyle is best suited to your features. Their stylists are known for creating a jaw-dropping hair make-over in the past years.
Kelture Aveda Salon believes that delivering a high performance can bring out the beauty in you.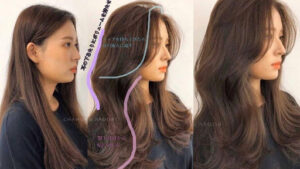 A first time customer in Kelture Aveda Hair Salon commented:
"It was my first time at the Salon, and it was a good experience. I had gone in with a set idea of what I wanted my hair to look like at the end of the wash and styling (straight with curls at the bottom). After talking to the hairstylist, she convinced me to get an updo and try out a different hairstyle that would look more professional and interesting on camera for my photoshoot the same day. My hair looked quite different as compared to my normal style but getting out of my comfort zone was a good idea, and Kelture had a huge part to play in that"–Swaraa Lodha on Kelture Aveda's Facebook page
5. Invest in the right products 
The reason why your Perm won't last long is that you use the wrong products!
Investing in the right products can help you save your Perm.
It is highly recommended not to put any products that contain strong and harmful chemicals in your hair. It will only result in weakening the strands, thus leading it to miserable hair.
Organic products can help you regain the strength of your hair once you have your Perm done.
The right shampoo and conditioner can prevent any unnecessary build-up and further hair damage.
Kelture Salon has an AVEDA Botanical Therapy & Scalp treatment that uses products designed to rejuvenate your hair. This hair treatment can also moisturize the hair up to 86%.
Stylists in Kelture Aveda Salon give you product recommendations to maintain your Perm at home.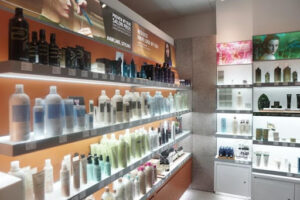 A customer commented on Kelture Aveda's products:
"This is my third visit to Kelture, and there are several reasons I keep coming back. Service is outstanding, very friendly staff, coffee is amazing 😉 (yes, they serve coffee), and best of all, the products they use works really well for my hair. Chew is my go-to guy at this Salon, and I would highly recommend you ask for Chew when you visit Kelture. Overall my experience with Chew & Kelture Avesta has been outstanding!"– Amita Unni on Kelture Aveda's Facebook page
6. Follow the advice of your hairstylist
I know you want to have the Korean Perm of your dreams.
But there are things you should need to consider before getting it done.
Sometimes it is best to seek a piece of advice from your hairstylists because they are the ones who are experts in the field.
The quote "Customer is always right" may not be applicable at all times.
Listen to what your stylists will tell you, and follow their advice.
Kelture Aveda Hair Salon is not just any other Salon that accepts customers' wants.
The staff also considers many factors and explains them to their clients.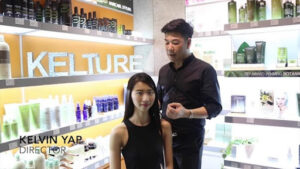 Here is a comment about a customer who was advised by one of Kelture Aveda's Stylists.
"Won a Korean perm from trishyoung's Instagram giveaway and made an appointment with Kelvin. I asked him if it's okay to do the Perm even after bleaching my hair recently & he advised it's best not to. I thought there goes my complimentary Perm, but Kelvin was nice to change to hair treatment for me & I really needed that. Loved the 10mins head, neck & shoulder massage before the treatment. The treatment was done very thoroughly & they even treated my scalp before doing the treatment. My hair is super dry from bleaching, but it is very soft & looks way healthier now. I couldn't thank the team more for giving me a wonderful experience at Kelture" – Amber Chong Jiaqian on Kelture Aveda's Facebook page
7. Know the condition of your hair
Knowing the condition of your hair is one way to consider before getting a Korean perm.
Korean Perm can weaken your hair in the process. This hairstyling technique uses products and extreme heat to create wavy curls.
If you have fine strands of hair, then you need to think twice before getting a perm.
Have professional stylists examine your hair and recommend the proper treatment and hairstyle for you.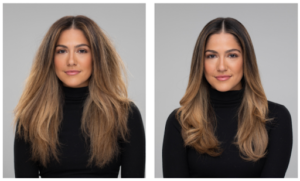 A real-time review of a customer in Kelture Aveda Hair Salon:
"Amazing service at Kelture, very professional and authentic services. I have really fine hair, thinking that a perm would make it looks like there is more volume. After Kelvin looked at my hair, he recommended not to as a perm might not work. He could have done the Perm and earned it, but he chose not to, instead recommending an alternative. I am really appreciative of his service and ethics. The lady who does hair washing is also very thorough. Definitely recommend this place 10/10. Thank you for making my hair amazing Kelture Team."- Lee Wan Xin on Kelture Aveda's Facebook page.
8. Manage your expectations
The one you picture in your mind may not be as good as you thought it would be in person.
That is why it is better to manage one's expectations to avoid any discrepancy.
You need to understand that the hairstyle you want may not turn out the way you wanted it to be.
In Kelture Aveda Salon, Stylists will give you a vision of what you need to expect when you want to style your hair.
Overall, the Salon delivers you what you want and with great satisfaction.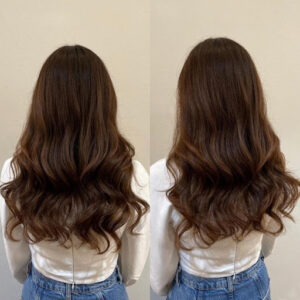 One customer commented on the experience in Kelture Aveda Salon:
"Everyone there is professional and service there is hundred percent!. Show them a picture of the style you want, and they will deliver. Friendly and approachable staff. Definitely recommend anyone who wants a great haircut to drop by !!"-Jerome Tan on Kelture Aveda's Facebook page.
9. Anticipate the humid weather
Weather can play a vital role in your Perm.
Singapore has humid weather that can make your hair frizzy and unmanageable.
If you want to get a Korean perm, make sure to know how to anticipate hot and dry weather.
You can get an irritated scalp and may damage your hair from the heat of the sun.
Make sure to be equipped with hair care essentials to avoid having a disastrous perm.
If your hair gets damaged because of the extreme weather, never hesitate to go to Kelture Salon.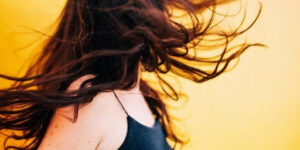 Here is a comment on one of the customers of Kelture Aveda Salon:
"Really good experience with Kelture Aveda! I went in with super frizzy bleached hair.. and was not hoping for much initially, but Kelvin, who tended to me, really listened to my needs, he and the team were delicate, and the final outcome really surprised me. My hair never felt this soft, and the color turned out really bright and nice. For the price I'm paying, it's really worth it and very affordable. Will definitely be going back for my next hair service."- Gwendolyn Ler on Kelture Aveda's Facebook page
10. Ask yourself if you want a perm or not multiple times
Have you asked yourself numerous times about getting a Korean perm?
Are you excited to get one already?
Getting a Korean perm is your way of starting a new change in your life. It brings out the best of you as a person.
Changing your style means you want to go out of your comfort zone and be ready to rule the world.
Of course, you should be excited about getting a Korean perm.
With the right Salon, your dream of having a K-style will magically come true.
Kelture Salon makes sure that you will get the best experts in handling your hair.
You will get to enjoy every second of your stay in the Salon.
Treat yourself and let your hair be taken care of in the hands of the experts.