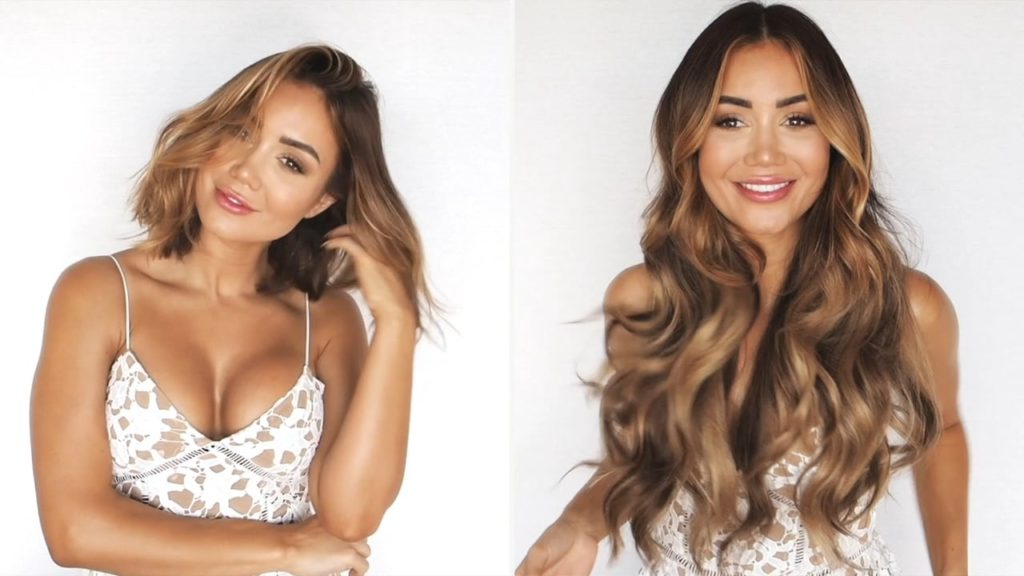 Pre-bonded, micro-loop, what do they all mean? What with so many different types of hair extensions on the market, it's easy to get confused over what extensions are what.
There are two types of extensions – Human hair and synthetic . Human hair extensions are exactly what they sound like. They are made out of real, human hair from top to bottom, collected from a donor. Remy hair means all the cuticles (the outer layer of the hair) are intact, running in the same direction at the time of collection. This allows for almost no tangling and ensures that the extensions remain smooth and silky throughout their lifetime.
Synthetic hair, on the other hand, is made out of various synthetic, blended fibres, and contains no human hair. These fibres are usually very fine, plastic fibres that are manufactured to imitate real human hair.
Both real and synthetic extensions come in many styles, colours, and different forms of application. The quality of synthetic fibres can vary, but they are generally stiff and move differently from human hair, so they don't blend as well with your natural hair. They sometimes have a wiry or coarse feel to the touch. Real hair looks and feels real (because it is!) and therefore blends more naturally with your hair.  
How long they last
Human hair extensions can be treated just like your own natural hair. You can straighten, curl, blow dry, color them, and apply hair products. With synthetic hair, you cannot color the hair as most dyes contain ammonia or bleach, which would destroy the synthetic hair. Additionally, you cannot style synthetic hair the same way as your real hair because heat can damage them so curling irons, straighteners and blow dryers are a no go, as they will severely damage the hair. Other factors such as sun, friction, or harsh hair products can also damage synthetic hair extensions. 
Synthetic hair is cheaper than real hair, but there is a trade-off. Because they're made out of synthetic fibres, they do not last as long as human hair as they can easily be damaged by the above-mentioned factors (sun, heat, etc.) Generally, synthetic hair extensions last for a few months, whereas human hair extensions can last upwards of one year if they are well taken care of. Luxy Hair remy human hair extensions last for about one year on average.
In summary, human hair can be treated and styled just like your own hair, and will look and feel the most natural. It will blend easily with your hair and last much longer than synthetic hair. Although they are cheaper than real hair, synthetic hair does not look as natural, cannot be styled with heating tools and do not last as long as real hair.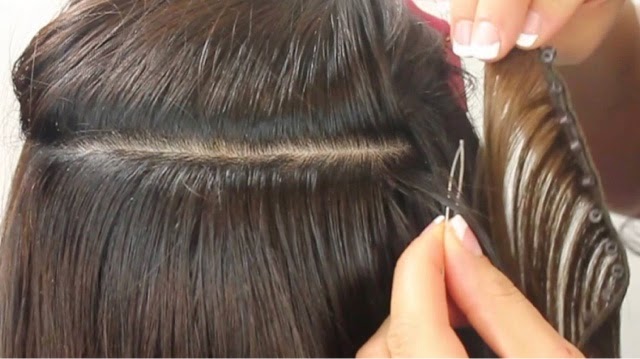 Micro Link/Micro Bead/Loop Hair Extensions
Kicking off with our rundown of different types of hair extensions are the micro link hair extensions, also known as micro bead and loop hair extensions, too.
These hair extensions are applied by looping the extensions through natural hair and clamping it down with a pair of pliers and a metal bead to finish.
One advantage or disadvantage (whichever way you look at it), is that the extensions can move up or slip down the hair shaft- great for those who don't mind moving them up, however, not so great for those who find this extremely annoying!
One major con about these hair extensions though, is that they can result in hair breakage. That's because the heat from applying the metal rings can reflect onto the hair and cause it to burn and break.
Similar to fusion hair extensions, microlink hair extensions need re-positioning every 2 – 3 months as the natural hair grows and the microbeads move away from the scalp. Microlink hair extensions are considered semi-permanent and they generally last up to 4 months.
Weave hair extensions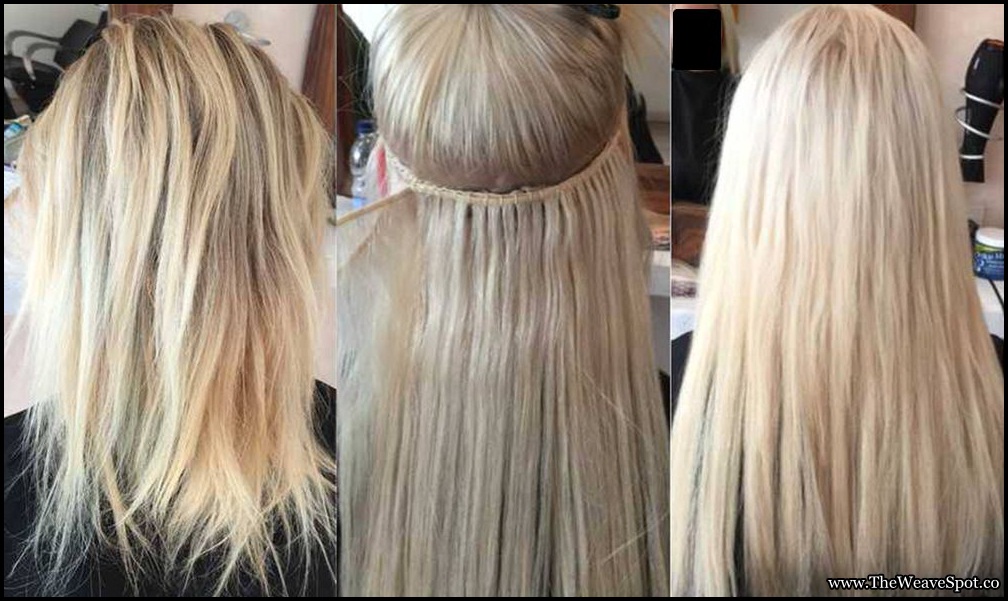 Weave hair is applied by braiding the natural hair into cornrows first, then using a needle and thread to sew the weave into the braid or cornrow. These hair extensions are predominantly used for people with thicker hair because of the way they are applied.
Generally speaking, the weave application is a very long process (usually several hours.) The tight application method often puts a strain on the scalp and can feel very heavy or uncomfortable, which is also why it doesn't work well with thin or lighter hair.
This method is applied by an experienced hairdresser, as it is a very technical and difficult application that needs to be sewn in by a professional. Sew-ins also come in wig form, which is sewn into cornrows the same way, however, the hair comes in one piece as opposed to separate wefts. This type of hair extension is popular because it's the most permanent and seamless, as the hair is literally sewn into your own hair and cannot come off.
If you have a weave, you need to moisturize the scalp, the nape and edges of the hair at least once a week and ensure you are using deep conditioning products. Another popular recommendation for people with weaves is to wash the hair with a special protein product to minimize damage and weakening of the hair. 
It is recommended to remove the weave every 6 –  8 weeks, especially if you are trying to grow your own hair. The maximum amount of time you should have a full weave in your hair is 4 months as it will affect your natural hair's growth.
Tape hair extensions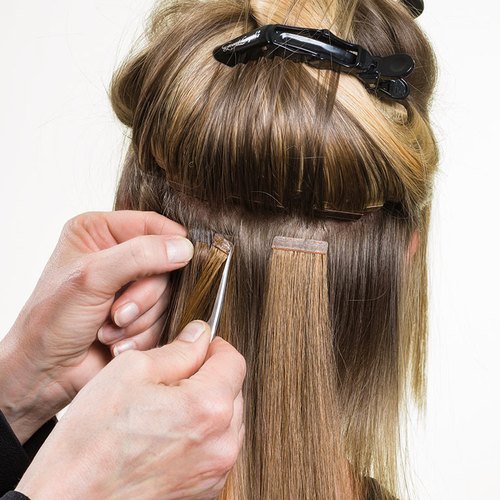 Tape hair extensions are semi-permanent extensions and their main appeal is that they are quick and easy to fit in. Typically a hairdresser would apply tape-ins for you because you need to align them with the roots and they are applied with a heated tool that heats up the glue.This process usually takes approximately 40 minutes – 1 hour to apply and if the extensions are in good condition, they can be re-used.
These types of hair extensions can last anywhere from six to twelve weeks.
While they're easy to maintain and put in, they are usually low quality hair extensions and they can make tying your hair up a hassle. 
Pre-bonded/Fusion hair extensions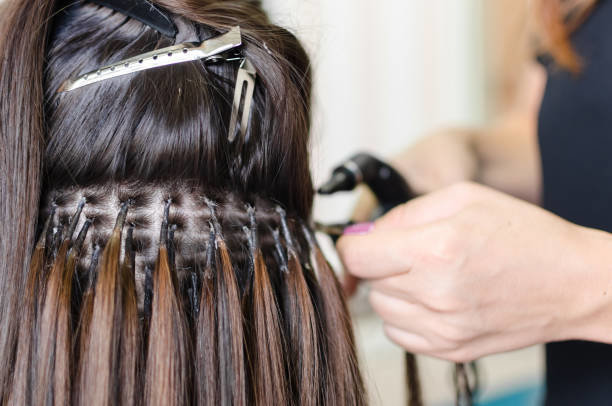 Lastly, there are the pre-bonded/fusion hair extensions. These extensions are most probably one of the most popular types of hair extensions and the most discreet, yet can be one of the most damaging because of the application.
Pre-bonded hair extensions are self-explanatory really; they're bonded to natural hair using different adhesives such as gummy and keratin. Applying pre-bonded hair extensions can take four or more hours in one sitting but they are permanent for six months, until a professional takes them out that is. However, the process can be messy and as many salons use polymers, the petroleum based or glue adhesives can damage natural locks.
Fusion/pre-ponded application is managed and treated the same way as your real hair. You can use the same products you would normally use, however, the extensions need re-positioning every 2–3 months as the natural hair grows.
They are considered semi-permanent as they stay in your hair for up to 4 months. However, like all other types of hair extensions, this varies based on your own hair type and growth.
Wigs and hair pieces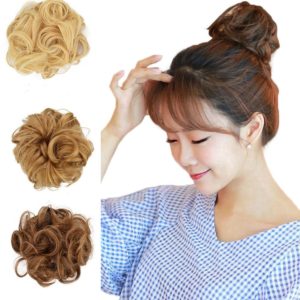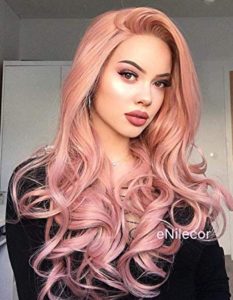 Full wigs are made to cover your entire head (fun fact: wigs used to be called "head coverings" for this reason). This also includes wigs that are called "lace fronts" or "netting"—these are just methods for how the wigs are made.
Wigs act as a replacement for your own hair and are meant to cover your entire head. Wigs can be used for many reasons such as hair loss, balding, or simply to change up your look. 
Hair pieces are a little different and often come in the shape of a bun, ponytail, or hair tie so you can just place it on top of your own hair. Hair pieces can be used if a specific area of your head is thinning and you need to place hair on top of this section, or they can simply be used to create a different hairstyle, such as a super long, full ponytail with just one piece to add thickness.
Wigs and hair pieces can be a little challenging to wash, and depending on whether they are real or synthetic you have to be very careful. Since full hair pieces are usually attached to either a plastic or other material, you have to modify the way you wash and treat the hair.  
How long they last depends on whether they are real or synthetic and once again the way you take care of them greatly affects their lifespan as well. Typically, real human full wigs can last for up to one year if you take good care of them while small synthetic ones usually don't last more than a month of use
So, there's everything you need to know about the different types of hair extensions on the market. We hope we've given you all the information you need to make an informed decision on which type of hair extensions will be right for you, your hair type, and your hair goals !